Podcast: Play in new window | Download
Subscribe: RSS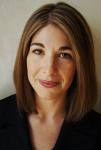 Continuing our coverage of local theater in Baltimore, Marc sat down today with director Marlyn Robinson and lead actor Marc Horowitz from Performance Workshop Theatre's performance of The Puppetmaster of Lodz. Originally produced in Baltimore in 1995 and reprised in 2002, this is the third time that Baltimore audiences have a chance to see this award-winning production about the aftermath of World War II, told from the perspective of a puppetmaster and Holocaust survivor.
Tickets and more information are available here. Performances run Thursday – Saturday evenings and Sunday afternoons from October 9th – 25th.
Then author and journalist Naomi Klein (No Logo, The Shock Doctrine) joined Marc for an interview about her recent piece in Harper's Magazine.  Entitled "Minority Death Match: Jews, Blacks and the 'Post-Racial' Presidency," the article reexamines the 2001 World Conference Against Racism, which took place in Durban, South Africa.  The legacy of the conference has been largely obscured by the walkout of the United States and Israel because of language in a draft resoluion that they saw as anti-Israel.  Klein argues that the real message of the conference was an important renunciation of the racism that is entrenched in our economic system. 
You can read the 2001 Durban Declaration here. For information on the writers and activists mentioned at the end of the interview, see below.
Roger Wareham, human rights attorney and an organizer of the 2001 World Conference Against Racism
John A. Powell, Executive Director of the Kerwin Institute for the Study of Race and Ethnicity at Ohio State University
Juan Santos, Latino activist and author.  Read his essay, "Barack Obama and the 'End' of Racism."