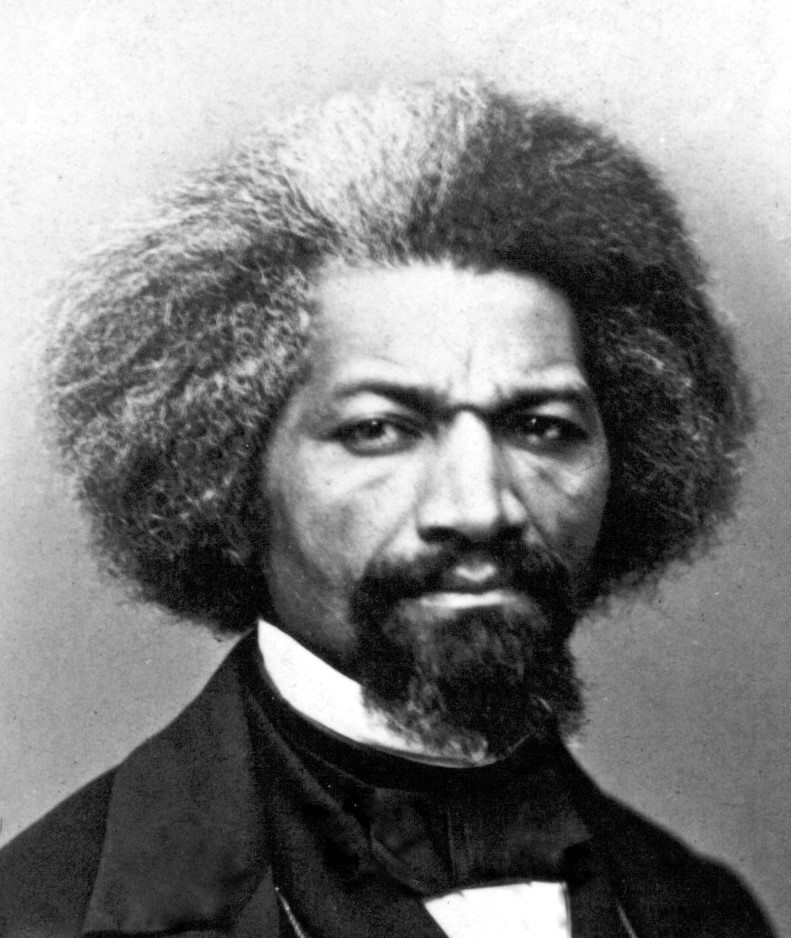 Podcast: Play in new window | Download
Subscribe: RSS
September 3, 2014 – Segment 1
Marc shares some of the events that happened on this day in history, including Fredrick Douglass' escape from slavery, the death of e.e. cummings, and the start of the Allied invasion of Italy.
Today is
Independence Day, celebrates the second independence of Qatar from the United Kingdom in 1971
Armed Forces Day, (Republic of China)
V-J Day (People's Republic of China)
Feast of San Marino and the Republic, celebrates the foundation of the Republic of San Marino
Levy, Mwanawasa Day (Zambia), celebrates the birth of Levy Mwanawasa, the third president of Zambia.  Mwanawasa is credited with fighting corruption, lowering inflation and increasing economic growth during his time as Prime minister and President of Zambia.
Merchant Navy Remembrance Day (Canada)
Merchant Navy Day (United Kingdom)
On this day
1189 –Richard I of England (aka Richard "the Lionheart") is crowned at Westminster
1658 –Richard Cromwell becomes Lord Protector of England, following the death of Oliver Cromwell
1783 –The American Revolutionary War ends with the signing of the Treaty of Paris by the United States and the Kingdom of Great Britain.  A delegation sent from the Continental Congress to represent included Benjamin Franklin, John Jay and John Adams.    The treaty with the United States was one in a series signed in Paris in 1783 as Great Britain also signed peace treaties with the allied nations of France, Spain and the Netherlands.  The 10 articles not only declare the British Crown's acknowledgment of the Unites States as a free, sovereign and independent nation; but also lays the foundation for future relations between the two nations regarding the payment of debts accrued during the war, territories and borders, trade, and fishing rights.
1838 –Fredrick Douglass, escapes from slavery.  On this day in in 1838 a 20 year old Fredrick Douglas sets off from Baltimore disguised as a free black sailor in a bid to escape to freedom.  With free papers he had been given by a black seaman, Douglas made the 24 hour journey by ferry and train to New York.  There he was sheltered by anti-slavery activist David Ruggles.  Following his marriage to a former maid from Baltimore; Douglas moved to New Bedford, Massachusetts where he began his life as an abolitionist crusader and statesman.
1855 –American Indian Wars: 700 solders und the command of United States General William S. Harney avenge the Grattan massacre by attacking a Sioux village and killing 100 men, women and children..
1864 –Patrick Healy becomes the first Jesuit priest of African descent.
1891 –Annie Elizabeth "Bessie" Delany the second African American female dentist licensed in New York State was born on this day in Raleigh, North Carolina.  Delany received her Doctor of Dental Surgery degree from Columbia University School of Dental and Oral Surgery in 1923.  She also participated in many protest marches within her community and worked as an activist and civil rights organizer.  In 1994 she was honored at Columbia's School of Dental and Oral Surgery with the schools Distinguished Alumna Award for "her pioneering work as a minority woman in dentistry."
1914 –French Composer Albéric Magnard killed after shooting at invading German soldiers
1935 –Sir Malcolm Campbell reaches a speed of 304.331 miles per hour on the Bonneville Salt Flats in Utah. Becoming the first person to drive automobile over 300mph
1940 –1940, Olympic site changed from Tokyo Japan to Helsinki Finland
1942 –In response to news of its coming liquidation, Dov Loptayn leads an uprising in the Ghetto of Lakhva, in present-day Belarus
1943 –The Allied invasion of Italy begins on the same day the U.S. General Dwight D. Eisenhower and Italian Marshal Pietro Badoglio sign the Armistice of Cassibile aboard the Royal Navy battleship HMS Newson off Malta
1944 –Diarist Anne Frank and her family are placed on the last transport train from the Westerbork transit camp to the Auschwitz concentration camp.
1945 –Three day celebration was held in China following the Victory over Japan Day on September 2nd
1954 –The People's Liberation Army begins shelling the Republic of China-controlled islands of Quemoy, starting the First Taiwan Strait Crisis
1962 –Poet e.e. cummings died in North Conway, New Hampshire at age 67
1970 –Hall of Fame football coach Vice Lombardi died at age 57
1976 – The unmanned U.S. Spacecraft Viking 2 landed on Mars to take the first close0up, color photographs of the planet's surface.
1994 –Soviet and the Peoples Republic of China agree to de-target their nuclear weapons against each other
2001 –Belfast: Protestant loyalist begin to picket Holy Cross, a Catholic primary school for girls.  For the next 11 weeks. Riot police escort the schoolchildren and their parents through hundreds of protesters, some of whom hurl missiles and abuse.
2004 –Beslan school hostage crisis-day 3: the Beslan hostage crisis ends with the deaths of over 300 people, more than half of which are children. On September 1st 2004, what was supposed to be a jovial return to school for the children of Beslan's school #1 in North Ossetia, Russia, turned into a day of terror as 32 heavily armed gunman stormed the school, firing gunshots at civilians and holding roughly 1,100 students and adults hostage in the school gymnasium.  The terrorists were Chechen and demanded the withdraw of all Russian armed forces from Chechnya and the release a group of arrested gunmen.  The gymnasium where the hostages were kept was mined with explosives and the terrorist group threatened to blow up the school.   The bodies of hostages that had been killed on the first day were thrown out of windows.  On the third day two explosives in the gym exploded, killing many instantly and wounding others.  The Russian Special Forces stormed school shortly after.  As hostages were freed the full scale of the carnage became apparent.  When the siege was over 334 hostages were dead, more than half of whom were children.  Only one attacker was caught alive.
2005 –President George W. Bush ordered more than 7,000 active duty forces to the Gulf Coast in the aftermath of Hurricane Katrina.
Birthdays
1813 –Mark Hopkins, American capitalist; helped build Central Pacific Railroad
1849 – Sarah Orne Jewett, American writer whose writings focused on life in Maine
1860 –Edward Filene, American department-store entrepreneur and philanthropist
1875 –Ferdinand Porsche, Austrian automotive engineer
1888 –Thomas Milton rivers, American virologist; helped develop the polio vaccine
1895 –Charles Hamilton Houston, former dean of Howard University Law School and NAACP litigation director was born in Washington, D.C. The World War I veteran, graduated from Harvard in 1923 with a Doctor of Law degree and became the first African American editor of the Harvard Law Review.  Houston played a crucial role in many civil rights cases between 1930 and 1950 and was known as "the man who killed Jim Crow."  In 1955 Charles Hamilton Houston was posthumously awarded the NAACP Springarn Medal.  In 1958, he main building of the Howard University School of Law was dedicated to Houston.  In 2005, the Charles Hamilton Houston Institute for Race and Justice opened at Harvard Law School.
1907 –Lorne Eiseley, American anthropologist, educator and author
This day in Music: Born on this day
1910 –Dorothy Maynor, concert soprano and founder of the Harlem School of Arts was born on this day in Norfolk, Virginia.  After receiving her Bachelors of Arts degree from the Westminster Choir School in 1935, Maynor made her debut at the Town Hall in New York City.  She toured the United States, Europe and Latin America during her career.  In 1964 she founded the Harlem School of Arts to provide music education to the children of Harlem.  In 1979 Dorothy Maynor became the first African American to sit on the board of the Metropolitan Opera.
1925 –Hank William Thompson, Country music singer, songwriter and guitarist.  Popular singles include: "The Wild Side of Life" (1952), and "Wake Up Irene", (1953).
1934 –Freddie King, blues guitarist was born on this day in Gilmer, Texas.
1942 –Alan Charles "Al" Jardine, guitarist and founding member of The Beach Boys, was born on this day in Lima, Ohio.
1948 –Donald Brewer, drummer and co-lead singer for American band Grand Funk Railroad, was born on this day in Flint, Michigan.
On this day in music
1940 –Artie Shaw and the Gramercy Five recorded "Summit Ridge Drive."
1942 –Frank Sinatra starts his solo career
1955 –Band leader Mitch Miller had the U.S. No.1 with a song that was written in 1853, 'The Yellow Rose of Texas.' Popular singles include, 'Have You Ever Loved A Woman' (1960) and 'Hide Away' (1961).
1969 –the Four Seasons release their hit single "I've Got You Under My Skin'
1970 –The Dave Clark Five, break up after ten years
1970 –Canned Heat fonder, Alan Wilson kills himself at age 27
1982 –Culture Club's "Do You Really Want to Hurt Me?" is released in the UK
1994 –R&B singer Major Lance dies of heart disease at the age of 55. Known for the 1963 hit "Um, Um, Um, Um, Um, Um," written by Curtis Mayfield.
Sources: The People History; This Day in Labor History; Wikipedia List of Historical Anniversaries; This Day in Women's History; This Day in African History;History.com; History Orb; Yenoba; Selected Black Facts; Phil Konstantin's North American Indian History; and This Day in Music