Podcast: Play in new window | Download
Subscribe: RSS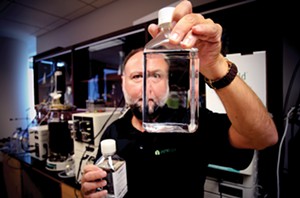 Join us for this Urbanite Radio Story. 
Dr. Alexander "Sandro" Sulakvelidze
joins us to discuss phages, which are viruses that attack germs but leave non-threatening bacteria alone.  Commonly used in the Soviet Union, phages never gained traction in the US, and Dr. Sulakvelidze is hoping that his research could make phages viable treatment for infections in modern hospitals.
You can read
Healing Waters,
David Richardson's article about phages, in this month's Urbanite Magazine.