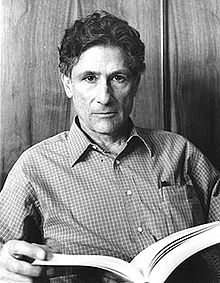 Podcast: Play in new window | Download
Subscribe: RSS
September 25, 2014 – Segment 1
Marc talks about what happened on this day in history, including the day Palestinian-American critic Edward Said died, the day the U.S. Congress ratified the Bill of Rights, and the day the Little Rock Nine began the integration of Central High School.
BIRTHS
1874 – American photographer Lewis Hine born in Oshkosh, Wisc. Photographer Lewis Hine – who himself died in poverty in 1940 – did as much, and perhaps more, than any social critic in the early part of the 20th century to expose the abuse of children, as young as three and four, by American capitalism.)
1897 – William Faulkner, American author, Nobel Prize laureate (d. 1962)
1901 – Robert Bresson, French director (d. 1999)
1903 – Mark Rothko, Latvian-American painter (d. 1970)
1915 – Ethel Rosenberg, supposed Soviet spy (d. 1953)
1929 – Barbara Walters, American journalist, broadcaster, and author
1930 – Shel Silverstein, American author, poet, illustrator, and songwriter (d. 1999)
1932 – Glenn Gould, Canadian pianist and composer (d. 1982)
1943 – Robert Gates, American civil servant and academic, 22nd United States Secretary of Defense
1947 – Cecil Womack, American singer-songwriter and producer (The Valentinos and Womack & Womack) (d. 2013)
1949 – Pedro Almodóvar, Spanish director, screenwriter, and producer
1965 – Scottie Pippen, American basketball player
1968 – Will Smith, American actor, producer, and rapper (DJ Jazzy Jeff & The Fresh Prince)
1969 – Catherine Zeta-Jones, Welsh actress
1976 – Santigold, American singer-songwriter and producer
1980 – T.I., American rapper, producer, and actor
DEATHS
1987 – Mary Astor, American actress (b. 1906)
1991 – Klaus Barbie, German SS captain (b. 1913)
1996 – Nicu Ceaușescu, Romanian politician (b. 1951)
2003 – George Plimpton, American journalist, author, and actor (b. 1927)
2003 – Edward Said, Palestinian-American critic (b. 1935)
2005 – Don Adams, American actor and comedian (b. 1923)
DAY IN HISTORY
1690 – Publick Occurrences Both Forreign and Domestick, the first newspaper to appear in the Americas, is published for the first and only time.
1789 – The United States Congress passes twelve amendments to the United States Constitution: the Congressional Apportionment Amendment (which was never ratified), the Congressional Compensation Amendment, and the ten that are known as the Bill of Rights.
1804 – The Teton Sioux (a subdivision of the Lakota) demand one of the boats from the Lewis and Clark Expedition as a toll for moving further upriver.
1846 – U.S. forces led by Zachary Taylor capture the Mexican city of Monterrey.
1861 – Secretary of Navy authorizes enlistment of slaves as Union sailors
1886 – Peter "The Black Prince" Jackson ~ wins the Australian heavyweight title, becoming the first Black man to win a national boxing crown
1891 – Two African-American sharecroppers are killed during an ultimately unsuccessful cotton-pickers' strike in Lee County, Ark. By the time the strike had been suppressed, 15 African-Americans had died and another six had been imprisoned. A white plantation manager was killed as well.
1912 – Columbia University Graduate School of Journalism is founded in New York City.
1926 – The international Convention to Suppress the Slave Trade and Slavery is first signed.
1957 – The Little Rock Nine (Minnijean Brown, Elizabeth Eckford, Ernest Green, Thelma Mothershed, Melba Patillo, Gloria Ray, Terrence Roberts, Jefferson Thomas, and Carlotta Walls) began the integration of Central High School in Little Rock, AR, on this date in 1957. They were accompanied by federal troops and soldiers of the 101st Airborne Division who put down interference by angry mobs.
1959 – Solomon Bandaranaike, Prime Minister of Sri Lanka is mortally wounded by a Buddhist monk, Talduwe Somarama, and dies the next day.
1962 – The People's Democratic Republic of Algeria is formally proclaimed. Ferhat Abbas is elected President of the provisional government.
1962 – The North Yemen Civil War begins when Abdullah as-Sallal dethrones the newly crowned Imam al-Badr and declares Yemen a republic under his presidency.
1983 – Maze Prison escape: 38 republican prisoners, armed with 6 handguns, hijack a prison meals lorry and smash their way out of the Maze prison. It is the largest prison escape since WWII and in British history.
1992 – NASA launches the Mars Observer, a $511 million probe to Mars, in the first U.S. mission to the planet in 17 years. Eleven months later, the probe would fail.
1996 – The last of the Magdalene asylums closes in Ireland.
2009 – U.S. President Barack Obama, British Prime Minister Gordon Brown and French President Nicolas Sarkozy, in a joint TV appearance for a G-20 summit, accused Iran of building a secret nuclear enrichment facility.
Sources: The People History; This Day in Labor History; Wikipedia List of Historical Anniversaries; This Day in Women's History; This Day in African History;History.com; History Orb; Yenoba; Selected Black Facts; Phil Konstantin's North American Indian History; and This Day in Music