Podcast: Play in new window | Download
Subscribe: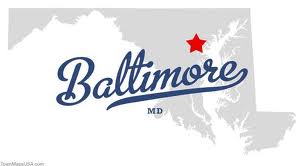 Our local round-table of panelists will wrestle with today's local news and politics. We are joined by:
Mark Newgent, blogger for Red Maryland and co-host of The Broadside radio show,
Mark Reutter, reporter for The Baltimore Brew,
and Charles Robinson, reporter for Maryland Public Television.
The League of Women Voters of Baltimore encourages informed and active participation in government, and works to increase understanding of major public policy issues. The League of Women Voters is holding a public forum that I am moderating on the Dream Act and the Marriage Equality Act, Maryland ballot questions 4 and 6, on Tuesday, October 9th at the Morgan University Student Union from 7-9pm. This forum is free and open to the public.