Podcast: Play in new window | Download
Subscribe: RSS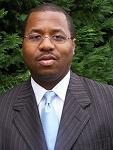 Today we mourn the loss of Kenneth Harris, Sr., who was shot outside the New Haven Lounge at the Northwood Shopping Center in northeast Baltimore.
For years, Harris had been an advocate for the revitalization of the neglected areas and population of Baltimore plauged by violence and poverty. His death is a tragic example of the sort of violence he dedicated his life to preventing.
Eric Durham, Professor of Communications at Morgan State University; Lisa Leventhal, co-chair of the Northwood Plaza Working Group; Trinya Smith, a Baltimore teacher and a Peer to Peer organizer; Mark Carter, executive director of Kids On The Hill; Keiffer Mitchell, former Baltimore City Councilman and Anthony McCathy, host of the Anthony McCarthy Show along with a multitude of callers expressed their condolences for the Harris family and concerns for the welfare of our city.
Wednesday, September 24 at 6:00 PM, a community gathering is planned in the vicinity of the New Haven Lounge at the Northwood Plaza.
Under the banner of "Enough is Enough," we are remembering Ken Harris and his work on behalf or our community. We are also expressing our determination to continue our efforts to correct the benign indifference plaguing Northwood Plaza and to restore this shopping area to a safe, vibrant and respected part of our community. –From faithinactiononline.com
Information about the rally to be held in Harris' honor can be found here.

On Wednesday, September 24, 2008, a public viewing will take place at Huber Memorial Church located at 5701 York Road from 6 p.m. to 8 p.m.
The funeral will take place on Thursday, September 25, 2008 at Morgan State University in the Fine Arts building located at 2201 Argonne Drive. A public viewing will be held from 10 a.m. to 11 a.m. The funeral services will begin promptly at 11 a.m.
You can read messages of condolence for the Harris family on the WJZ (Channel 13, Baltimore) website here.