Podcast: Play in new window | Download
Subscribe: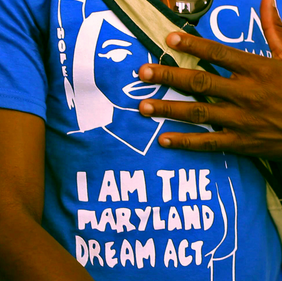 We begin our show tonight with a conversation with two "Dreamers," young people whose futures will be determined by whether or not the Maryland Dream Act is voted in on election day. Jesus and Jonathan, students and activists from Maryland, will elaborate on what the Act means to them.
Then, we shift gears and talk with Zeke Berzoff-Cohen, Takira White, and Breonna Rogers from The Intersection organization, who also support passage of the Dream Act.