Podcast: Play in new window | Download
Subscribe: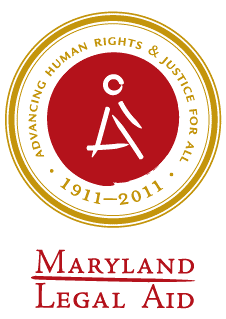 Did you know that while parties in criminal cases have a right to a court-appointed lawyer, there is no guarantee that participants in civil disputes receive legal representation?  Today we're talking about the legacy of
Legal Aid
, a non-profit organization that has provided free legal help in civil cases to Marylanders in need since 1911.
Joining us are:
Wilhelm Joseph,  Executive Director of Maryland Legal Aid
Jose Anderson, Professor at the University of Baltimore School of Law, and author of a forthcoming book about the history of Legal Aid
Ned Bamberger III, Vice President in M&T Bank's Treasury Management Division
Join Legal Aid for their centennial celebration this Saturday, Saturday, September 24, from 6:30 p.m. – 11:00 p.m. at the Baltimore Waterfront Marriott Hotel. 
Click here for more information.