Podcast: Play in new window | Download
Subscribe: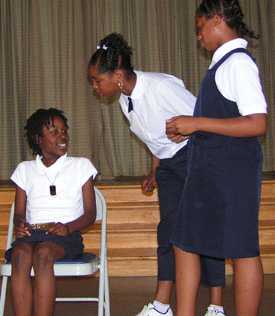 Join us this hour to hear about some of the creative work being done by students and staff at Collington Square School for the Arts, an elementary and middle school in Baltimore.  You'll get a sneak preview of Represent: The Film, which was written and directed by Collington Square teacher Koli Tengella, and brought to life with the help of many students and others in the school community.
Check out the premier of the film at The Charles Theater at 10am Thursday September 3rd.
We're joined in the studio by:
Muriel Berkeley – founder of Collington Square School for the Arts
D'Andrea Chapman – Principal of Collington Square School for the Arts
Koli Tengella – teacher, comedian, and actor
Sabria Shipley & William Hymen – 8th graders, actors in Represent