Podcast: Play in new window | Download
Subscribe: RSS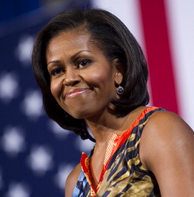 This Friday at 3:00pm, First Lady Michelle Obama is visiting Morgan State University in the Murphy Fine Arts Center as part of the Obama Victory Fund. For more information and to purchase tickets, visit www.ObamaVictoryFundraiser.com.
To discuss the event, we are joined in studio by:
Calvin Baker, chair of the event, and Managing Director and Senior Portfolio Manager of Brown Capital Management,
and Michael Cryor, co-chair of this event; President of the Cryor Group, LLC; and former chair of the Maryland Democratic Party.