Podcast: Play in new window | Download
Subscribe: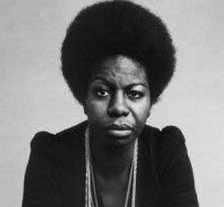 Staying in the musical groove, we will close out the show with a look at A Tribute to Nina Simone! On Friday night at Baltimore's Creative Alliance, playwright Rosiland Cauthen, Education Coordinator at Centerstage, will direct a night of music, dance, spoken word and media works.
We are also joined by Navasha Daya, performer in the tribute and former lead singer and co-founder of Fertile Ground.
The event – A Tribute To Nina Simone: An Evening Honoring the High Priestess of Soul – takes place this Friday, September 21st at the Creative Alliance. There will be two shows: one at 7pm and one at 9pm. Tickets are $15 – 10 dollars if you're a student. For more information about the show and to buy tickets, visit www.creativealliance.org.