Podcast: Play in new window | Download
Subscribe:
September 17, 2014 – Segment 1
Marc shares some of the events that happened on this day in history, including the beginning of Occupy Wall Street, the death of Dred Scott, and the start of Harriet Tubman's escape from slavery.
-Constitution Day, United States
-Citizenship Day, United States
1778 – Treaty of Fort Pitt is signed by the America and the Delaware  Tribe.  This treaty is recognized as the first formal treaty ever between the Native Americans and the United States.  The agreement was one of peace and mutual protection.  The treaty also promises the Delawares an opportunity to form a state of the Union so long as they maintain friendly relations with the U.S.  The treaty was signed in what is now modern day Pittsburg, PA.
1787 – US Constitution signed in Philadelphia, Pennsylvania.  Article VII states that the document would not be binding until it was ratified by 9 of 13 states.  New Hampshire was the 9th state to ratify the constitution on June 21st, 1788; and the Constitution official began on March 4th 1788.
1814 – Frances Scott Key pens 'Defense of Fort McHenry', the poem that would be used as they lyrics for the Star Spangled Banner.
1849 – Harriet Tubman begins her escape to freedom on this day in 1849.  Tubman was afraid after hearing that her master would be selling herself and her two brothers to help alleviate his debt.  The threat of separation spurned her on to plan her escape.  Tubman and her brothers set out on Monday September 17th 1849, from Poplar Neck Plantation.  Her two brothers ended up changing their mind in the beginning of the journey; leaving Harriet to continue north on her own.  Like Fredrick Douglas and many others before her, she looked toward Polaris to guide her North.  There was a reward of$100 on the young woman's head as she began her 90 mile journey to Pennsylvania.  It is known that she spet her first night a the home of an unknown Quaker woman, who was a conductor of the Underground Railroad.  What is not known is exactly how long the journey took.  But we do know Harriet Tubman's reaction to her first moments of freedom:
"When I found I had crossed that line, I looked at my hands to see if I was the same person. There was such a glory over everything; the sun came like gold through the trees, and over the fields, and I felt like I was in Heaven"
Harriet Tubman, Scenes in the Life of Harriet Tubman By Sarah Hopkins Bradford.
1858 – Dred Scott dies on this day in 1858.  Scott was born enslaved in Southampton County, Virginia After Scott and his wife were taken to Missouri (a free state) by their master, he sued for his freedom.  He lost the court case and appealed his case all the way to the supreme court.  The Supreme Court ruled that Scott of African descent could not claim citizenship in the United States and therefore could not bring a law suit to federal court.  Slaves were property and therefore would never be able to hold citizenship.  Scott was freed by his master 3 months after the Supreme Court decision.
1862 – Battle of Antietam takes place in western Maryland.  single bloodiest day in the civil war.  23,000 men killed, wounded or MIA.
1907 – Mary Edmonia Lewis , the first African American woman to gain international recognition died on this day.  Lewis was born in 1845, in Albany New York.  She studied at the progressive Oberlin College and had her first solo exhibition in 1864.
1924 – Church of Central Africa Presbyterian is formed.
1948 –  Berlin: Count Folke Bernadotte is assassinated by 3 members of the Lehi ; a militant Zionist group.  Bernadotte was a Swedish noble and diplomat who was chosen by the United nations to mediate the peace process between Israel and Palestine.  The count had noted success at negotiating the release of 31,000 prisoners from Nazi concentration camps during World War II and was well respected throughout the diplomatic community.
1957 – Malaysia becomes a member of the United Nations.
1974 – Bangladesh, Grenada, and Guinea -Bisau join the United Nations
1976 – First space shuttle, Enterprise, is unveiled by NASA
1978 – Camp David Accords are signed by Anwar Sedat of Egypt, Prime Minister Menachem Begin of Israel, and U.S. President Jimmy Carter.  Some key points : A formal peace-treaty was to be negotiated and signed by Israel and Palestine in 3 months following the signing of the Accords;establishment of diplomatic relations between the 2 countries; called for a 5 year period of transition that was to see Israeli withdrawal from the West Bank and Gaza; the accords did not settle the question of Jerusalem.
1980 – Independent, self governing labor Union "Solidarity" is established in Gdansk, Poland after weeks of strikes at the Lenin Shipyard.
1983 – Vanessa Williams becomes the 1st Black Ms.America.
2006 – Fourpeaked Mountain in Alaska, erupts after 10,000 of being dormant.
2011 – Occupy Wall St. movement begins in Zucotti Park, NYC.
1802 – Mercy Jackson, American Physician and pioneer in homeopathic medicine, and pediatric medicine.
1854 – David Dunbar Buick – American automobile manufacturer
1883 – Andrew Rube Foster, baseball player and founder of the Negro Leagues.  "The Father of Black Baseball".  Born in Calvert Texas.  Gained ownership of his first team in 1910.  He formed the Negro National League in 1920, with the owners of 6 other clubs.  Posthumously inducted in the baseball hall of fame in 1981.
Sources: The People History; This Day in Labor History; Wikipedia List of Historical Anniversaries; This Day in Women's History; This Day in African History;History.com;History Orb; Yenoba; Selected Black Facts; Phil Konstantin's North American Indian History; and This Day in Music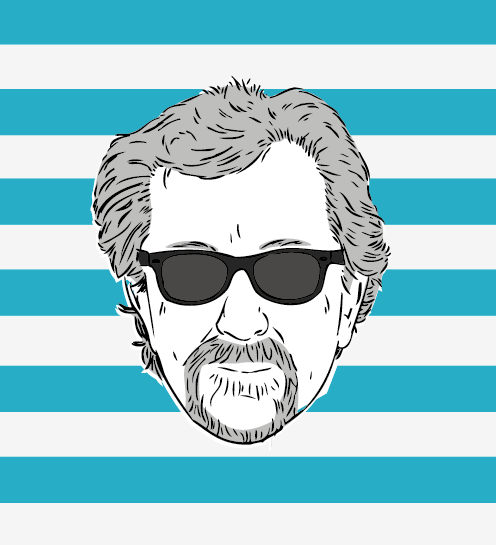 The Marc Steiner Show currently airs on The Real News Network. The show covers the topics that matter, engaging real voices, from Charm City to Cairo and beyond. Email us to share your comments with us.