Podcast: Play in new window | Download
Subscribe:
September 16, 2014 – Segment 1
Marc talks about what happened on this day in history, including the day the French abolished Slavery in all of their territories, the day more than 3000 African Americans died when Lake Okeechobee flooded Western Palm Beach County, Florida with a 10-15 foot tidal wave, and the day B.B. King was born in Itta Benna, Mississippi. 
ON THIS DAY
1620 – The Mayflower starts its voyage to North America  

1795 – The first occupation by United Kingdom of Cape Colony, South Africa with the Battle of Hout Bay, after successive victories at the Battle of Muizenberg and Wynberg, after William V requested protection against revolutionary France's occupation of the Netherlands.  

1810 – With the Grito de Dolores, Father Miguel Hidalgo begins Mexico's fight for independence from Spain. 

1812 – The Fire of Moscow begins shortly after midnight and destroys three quarters of the city days later. 

1848 – The French abolish Slavery in all their territories

1893 – Settlers make a land run for prime land in the Cherokee Strip in Oklahoma. 

1920 – The Wall Street bombing: a bomb in a horse wagon explodes in front of the J. P. Morgan building in New York City – 38 are killed and 400 injured. Considered one of the earliest uses of a car bomb. The bombing was never solved, although investigators and historians believe the Wall Street bombing was carried out by Galleanists (Italian anarchists), a group responsible for a series of bombings the previous year. The attack was related to postwar social unrest, labor struggles and anti-capitalist agitation in the United States. One Galleanist in particular, Mario Buda (1884–1963), an associate of Sacco and Vanzetti, and the owner of a car which led to the arrest of the latter for a separate robbery and murder, is alleged by some historians, including Paul Avrich, to be the man most likely to have planted the bomb. Avrich and other historians theorize that Buda acted in revenge for the arrest and indictment of his fellow Galleanists, Sacco and Vanzetti. Buda's involvement as the Wall Street bombmaker was confirmed by statements made by his nephew Frank Maffi and fellow anarchist Charles Poggi, who interviewed Buda in Savignano, Italy, in 1955. Buda (at that time known by the alias of Mike Boda) had eluded authorities at the time of the arrests of Sacco and Vanzetti, was experienced in the use of dynamite and other explosives, was known to use sash weights as shrapnel in his time bombs, and is believed to have constructed several of the largest package bombs for the Galleanists.

1928 – More than 3000 African Americans died when Lake Okeechobee flooded Western Palm Beach County, Florida, with a 10-15 foot tidal wave. There are at least 3 mass graves containing the bodies of African Americans interned without coffins or identification 

1941 – World War II: Concerned that Reza Shah Pahlavi, the Shah of Iran, was about to ally his petroleum-rich empire with Nazi Germany, the United Kingdom and the Soviet Union invade Iran in late August and force the Shah to abdicate in favor of his son, Mohammad Reza Pahlavi. 

1955 – The military coup to unseat President Juan Perón of Argentina is launched at midnight. 

1963 – Malaysia is formed from the Federation of Malaya, Singapore, North Borneo (Sabah) and Sarawak. However, Singapore soon leaves this new country. 

1970 – King Hussein of Jordan declares military rule following the hijacking of four civilian airliners by the Popular Front for the Liberation of Palestine (PFLP). This results in the formation of the Black September Palestinian paramilitary unit. 

1982 – Sabra and Shatila massacre in Lebanon. The Sabra and Shatila massacre was the slaughter of between 762 and 3,500 civilians, mostly Palestinians and Lebanese Shiites, by a Lebanese Christian militia in the Sabra and Shatila Palestinian refugee camps in Beirut, Lebanon from approximately 6:00 pm 16 September to 8:00 am 18 September1982. The massacre was presented as retaliation for the assassination of newly elected Lebanese president Bachir Gemayel, the leader of the Lebanese Kataeb Party. It was wrongly assumed that Palestinian militants had carried out the assassination, now known to have been perpetrated by Lebanese militants with ties to Syria.  The Israel Defense Forces surrounded the camps and at the Phalangists' request,[9] fired illuminating flares at night. In 1982, a UN commission chaired by Sean MacBride concluded that Israel bore responsibility for the violence. In 1983, the Israeli Kahan Commission, appointed to investigate the incident, found that Israeli military personnel, aware that a massacre was in progress, had failed to take serious steps to stop it. Thus Israel was indirectly responsible, while Ariel Sharon, then Defense Minister, bore personal responsibility, forcing him to resign.

1987 – The Montreal Protocol is signed to protect the ozone layer from depletion. 

1992 – The trial of the deposed Panamanian dictator Manuel Noriega ends in the United States with a 40 year sentence for drug trafficking and money laundering. 

1994 – The British government lifts the broadcasting ban imposed against members of Sinn Féin and Irish paramilitary groups in 1988. 

2007 – Mercenaries working for Blackwater Worldwide allegedly shoot and kill 17 Iraqis in Nisour Square, Baghdad; all criminal charges against them are later dismissed, sparking outrage in the Arab world. 

2013 – A gunman kills twelve people at the Navy Yard in Washington, D.C.
BIRTHS
1874 – Ricardo Flores Magón was a noted Mexican anarchist and social reform activist. His brothers Enrique and Jesús were also active in politics. Followers of the Magón brothers were known as Magonistas. He has been considered an important participant in the social movement that sparked the Mexican Revolution. (d. 1922)

1921 – Jon Hendricks, singer, born  

1922 – Guy Hamilton, British film director. Hamilton was born in Paris, France, where his English parents were living. Remaining in France during the Nazi occupation, he was active in the French Resistance. After the end of the war, he worked as an assistant to Carol Reed on films, including The Fallen Idol (1948) and The Third Man (1949), before turning to directing with his first film The Ringer in 1952. He made 22 films from the 1950s to the 1980s, including four James Bond films.

1924 – Lauren Bacall, American actress

1925 – Charlie Byrd, American guitarist (d. 1999)

1925 – Blues singer Ripley "B.B." King was born in Itta Benna, Mississipi. 

1937 – Negro Baseball League player, Orlando Cepeda

1950 – Henry Louis Gates, American educator, scholar, and author  

1971 – Amy Poehler, American actress and producer  
DEATHS
1977 – Maria Callas, Greek-American soprano (b. 1923)

2009 – Mary Travers, American singer-songwriter (Peter, Paul, and Mary) (b. 1936)
Sources: The People History; This Day in Labor History; Wikipedia List of Historical Anniversaries; This Day in Women's History; This Day in African History;History.com; History Orb; Yenoba; Selected Black Facts; Phil Konstantin's North American Indian History; and This Day in Music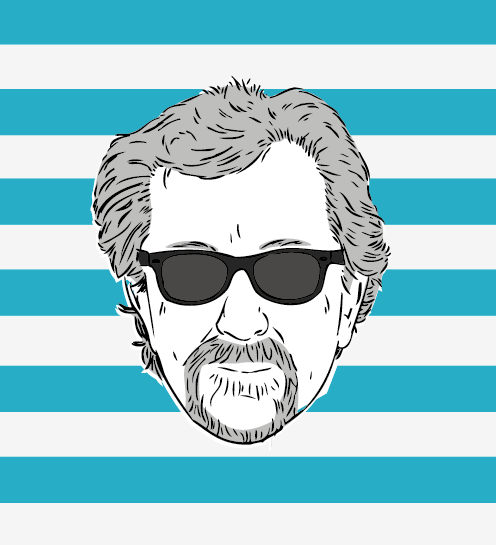 The Marc Steiner Show currently airs on The Real News Network. The show covers the topics that matter, engaging real voices, from Charm City to Cairo and beyond. Email us to share your comments with us.