Podcast: Play in new window | Download
Subscribe: RSS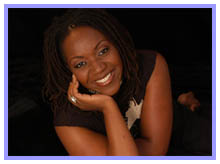 How can we ensure that young African American women grow into strong, independent adults? This Friday, the Congressional Black Caucus will host a panel focused on empowering African American girls, moderated by local author, comedian, and mental health advocate Meshelle.  Joining us to discuss the importance of supporting young women are: 
Meshelle, author of 101 Things Every Girl/Young Woman of Color Should Know
Congressman Elijah Cummings, Representative from Maryland's 7th District.  You can contact his office at (410) 685-9199 if you are interested in mentoring a young woman, or sharing information about your mentoring program.
Dr. Melva Green, Psychiatrist and Health and Wellness Expert
Dr. Julianne Malveaux, economist and President of Bennett College for Women
Our Girls – Our Promise: Be a Part of the Solution will be held Friday, September 17th, from 1:30 PM – 4:50 PM at the DC Convention Center, room 207-A.  Click here for more information.