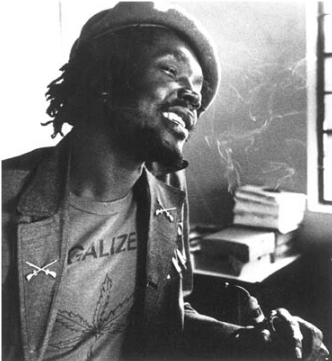 Podcast: Play in new window | Download
Subscribe: RSS
September 11, 2014 – Segment 1
Marc talks about what happened on this day in history, including the day 75,000 coal miners in Pennsylvania, Ohio and West Virginia brought a 10-week strike to a victorious end, the birthday of jazz musician Harry Connick Jr., and the day Peter Tosh was shot and killed.
Today is
National Day of Catalonia (Catalonia)
Patriot Day (United States)
1st day of Thoth in the Egyptian Calender
On this day
1609 -Henry Hudson becomes the first European to discover Manhattan Island and the native pople living there.
1649 -Siege of Drogheda ends: English Parliamentarian troops under the command of Oliver cromwell take the town and execute its garrison.
1775 -Benedict Arnold leaves Cambridge Massachusetts for Quebec
1789 –Alexander Hamilton is appointed the first United States Secretary of the Treasury.
1792 -The Hope Diamond is stolen along with other French town jewels
1826 -Captain. William Morgan arrested in New York for an outstanding in debt; begins events leading up to his mysterious disappearence
1830 -Anti-Masonic Party convention
1851 -Escaped slaves stand against their former owner in armed resistance in Christian, Pennsylvania.
1857 -The Mountain Meadows massacre: Mormon settlers and Pauites massacre 120 pioneers at Mountain Meadows, Utah.
1897 -75,000 coal miners in Pennsylvania, Ohio and West Virginia brin a 10-week strike to a victorious end. The strikers secured an 8-hour day, semi monthly pay, and the abolition of overpriced company-owned stores, where they were made to do their shopping.
1919 -U.S. troops invade Honduras
1921 -Nahalal, the first moshav in Palestine, is settled as part of a plan to colonize Palestine and create a Jewish State, later to be Israel.
1941 -Charles Lindbergh's speech in Des Moines accusing the British , Jews and the Roosevelt administration of pressing for war with Germany.
1943 -Liquidation of the Ghettos in Minsk and Lida begins
1944 -RAF bombing of Damstadt leaves 11,500 dead.1
1968 -The International Association of Classification Societies (IACS) was found.
1971 -Former Soviet leader Nikita Khrushchev died at age 77.
1973 -General Augusto Pinochet leads a coup that leads to the ousting of democratically elected president Salvador Allende. Pinochet is absolute leader of a dictatorial government until her is ousted in a referendum and steps down from power in 1990.
1978 – Janet Parker is the last person to die of smallpox, in a laboratory-associated outbreak.
1982 -The international forces that were guaranteeing the safety of Palestinian refugees following Israel's 1982 Invasion of Lebanon leave Beirut. Days later thousands of refugees are massacred in the Sabra and Shatila refugee camps.
1988 -the St jean Bosco massacre takes place in Port-au-Prince, Haiti.
1997 -Scotland voted to create their own parliament after 290 years of union with England.
1998 -Kenneth Starr's report alleging sexual misconduct, obstruction of justice and perjury against President William J. Clinton is released by Congress.
2002 -Johnny Unitas, football hall of famer died at age 69.
2009 -Crystal Lee Sutton, the real-life Norma Rae died at 68. Sutton became a union activist whilst working at J.P. Stevens textile plant in North Carolina. She fought for increased pay and conditions for workers.
Birthdays
1854 -Christopher J. Perry Sr., founder of the Philadelphia tribune. Born in Baltimore Maryland.
1862 -O. Henry, American short story writer
1877 -Rosika Schwimmer, Hungarian-born feminist
1885 -D.H. Lawrence, English Author 'Sons and Lovers'
1890 -Euphima Lofton Haynes, the first African American woman to earn a Ph.D. mathematics, was born in Washington D.C.
1895 -Vinoba Bhave, Indian social reformer, disciple of Mahatma Gandhi
1917 -Ferdinand Marcos, Filipino soldier, lawyer and politician, 10th President of the Philippines (d.1989)
1921 -Leaford Bearskin, American tribal leader and colonel
1922 -James Charles Evers, the first African American elected mayor of a Mississippi city since reconstruction was born on this day in Decatur, MS; Older brother of Medgar Evers.
This day in music: birthdays
1965 -Moby, electronica musician was born Richard Melville Hall in Harlem, New York.
1967 -Harry Connick Jr., jazz pianist, vocalist, songwriter was born in New Orleans, Louisiana
1971 -Richard Ashcroft, lead singer of the band The Verve is born in Billinge Higher End, Wigan, England.
1977 -Christopher Brian Bridges aka rapper 'Ludacris', is bon in Champaign, Illinois.
This day in music
1958 -Llyod Price records the original uncensored version of "Stagger Lee"
1958 -LaVern Baker records "I Cried a Tear"
1987 -Peter Tosh is shot and killed during a robbery of his home
Sources: The People History; This Day in Labor History; Wikipedia List of Historical Anniversaries; This Day in Women's History; This Day in African History;History.com; History Orb; Yenoba; Selected Black Facts; Phil Konstantin's North American Indian History; and This Day in Music