Podcast: Play in new window | Download
Subscribe: RSS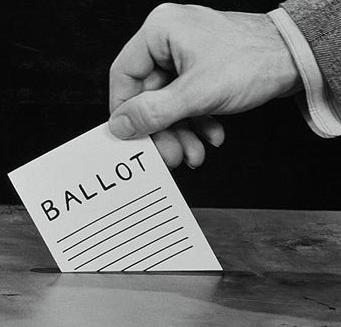 Welcome to Election Day 2008, the culimination of two years of intense campaigning. The results of today's election are destined to be historic, be it by electing the first African American president or the first woman vice president. Today, the Marc Steiner Show brings you two hours of voices and insights from all over the political map and our community.
We kicked off our first hour with in-studio guests Melody Simmons, a freelance reporter who recorded interviews at polling places earlier today, and Anthony McCarthy, host of the Anthony McCarthy Show on WEAA. We followed with a brief panel consisting of Scott Simon, host of Weekend Edition (airing Saturdays on NPR) and Debbie Elliot, NPR's Congressional Correspondent.
For the rest of the hour, we took calls from our listeners and spoke with Edward Luce, Financial Times' Washington Bureau Chief, who is on the road with the Obama campaign.
In our second hour, we spoke first to Sherrilyn Ifill, Professor of Law at the University of Maryland. We followed that with a pre-recorded interview with Mark Crispin Glover, Professor of Media Studies at New York Uinversity and author of Loser Takes All: Election Fraud and the Subversion of Democracy 200-2008, discussing whether or not the kind of fraud that compromised the 2000 and 2004 elections could damage this year's election as well.
We closed with a panel consisting of Richard Vatz, Professor of Communications at Towson University, and Kevin Zeese, exective director of the Campaign for Fresh Aire & Clean Politics and co-founder of True Vote Maryland.
Both hours of the program have been complied into a single audio file. Due to engineering errors, we lost about two minutes at the front of the show and five at the 70 minute mark. The show will start in-progress and later in the show, you will hear a five second pause. We apologize for any inconvenience.