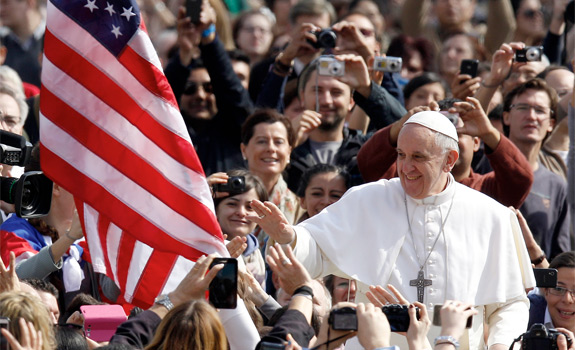 Podcast: Play in new window | Download
Subscribe: RSS
September 28, 2015 – Segment 1
In our first segment we will focus on the visit of Pope Francis to the U.S. We begin the segment with award-winning poet and literary activist E. Ethelbert Miller, Board Member of the Institute for Policy Studies, who will offer his thoughts and reflections.
During this discussion we turn to our panel of guests: Ralph Moore, Program Manager for Restoration Gardens, a housing and resource development center for homeless youth in Baltimore's Southern Park Heights neighborhood; Dr. Rosann Catalano, Staff Scholar at Institute for Christian and Jewish Studies; and Sister Mary AquinO'Neill, Sister of Mercy and Founding Director of Mount St. Agnes Theological Center for Women. 
Also, the Rev. Merrick Moise, calls in with his reflections on the Pope's visit. Rev. Moise is an ordained minister, writer, community activist, teacher, and one of the first African Americans ordained within the Old Catholic Movement in Baltimore.