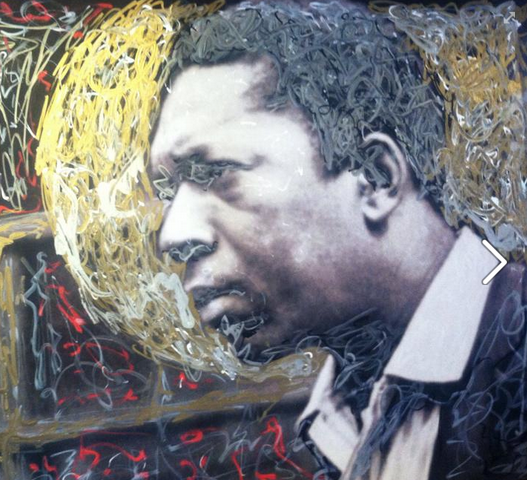 Podcast: Play in new window | Download
Subscribe: RSS
December 9, 2014 – Segment 3
Marc Steiner Show producer Mark Gunnery shares an appreciation and review of the latest John Coltrane release, Offering: Live at Temple University. The recording documents one of Coltrane's final concerts on November 11, 1966, and offers a glimpse of where he was heading musically in the final months of his life.
"Naima"
In November of 1966, John Coltrane was at a creative turning point. He was breaking new ground in jazz, making challenging music that would divide his fans. Constantly practicing, he pushed his saxophone to the edges of its register. Coltrane was studying music from around the world, including African drumming, Indian ragas, and European composers like Stravinsky. He was deeply engaged in Hindu, Buddhist and African spiritual practice, and experimenting with LSD. All these elements converge in the recently released album, Offering: Live at Temple University. It captures one of Coltrane's last concerts. Just seven months later, he would pass away at the age of forty.
The quartet that recorded such classic albums as Crescent,  A Love Supreme, and Live At the Village Vanguard disbanded in 1965, and Coltrane was playing with a quintet that included pianist Alice Coltrane. Rashied Ali played drums, Pharaoh Sanders played tenor sax, and Sonny Johnson was on bass. The sound they created was big, resonant, and complicated. They were experimenting with free rhythm, and reinterpreting Coltrane standards in shocking new ways. Check out Alice Coltrane's solo on the Rodgers and Hammerstein classic "My Favorite Things."
"My Favorite Things"
Another addition to Coltrane's band was a trio of percussionists playing congas, bata, and tambourines. Umar Ali, Algie DeWitt, and Robert Kenyatta were part of a twice weekly drum circle that met in a church near Coltrane's house. They saw their drumming as a means of promoting African culture and building Black community in Philadelphia. Coltrane dropped in a few times with his saxophone and jammed. On the percussion solo on Leo, you can hear the trio playing with drummer Rashied Ali.
"Leo"
That was Coltrane singing. He sings and chants three times on this recording, sometimes beating on his chest to achieve a tremolo effect. His vocal performances are stunning, strange and surprising. And so his horn playing. Inspired by the avant-garde and free jazz of people like Sun Ra, Ornette Coleman, and Archie Shepp, Coltrane's later work was, and is, controversial. Some people love the direction he took, and some can't stand it. Village Voice jazz critic  Francis Davis attended the concert documented on Offering: Live at Temple University, and years later wrote that: "The walkouts began 15 minutes or so into the evening's first tune . . . What was shocking about the exodus was that these were Coltrane addicts presumably undaunted by the turbulence and complexity of his music to that point, but grief-stricken by what they were hearing now . . . To many of Coltrane's fans, including some who looked as though they wanted to leave but sat rigid with disbelief, this concert and others like it amounted to a breach of trust for which he still hasn't been completely forgiven."
"Crescent"
The music here is not always easy to listen to, but for Coltrane fans, it is a real gift to get a hint of the direction he and his band were heading in the last months of his life. The name of the album, Offering, is telling. This is an offering from John Coltrane. It's not necessarily an easy offering to receive, but I'm grateful that he gave it to us. Offering: Live at Temple University is available from Resonance Records. For the Marc Steiner Show and WEAA 88.9 FM, the voice of the community, I'm Mark Gunnery.
"Offering"