Podcast: Play in new window | Download
Subscribe:
October 9, 2014 – Segment 1
Marc shares some of the events that happened on this day in history, including the death of Che Guevara, the 1970 proclamation of the Khmer Republic in Cambodia, the honoring of James Herbert "Eubie" Blake in 1981 with the Presidential Medal of Freedom, the nation's highest civilian honor, from President Ronald Reagan.
Independence day, celebrating the independence of Uganda from the United Kingdom in 1962
Independence day, celebrating the independence of the city of Guayaquil from Spain.  Guayaquil was the first city in Ecuador to gain its independence, with the rest of the country obtaining independence on 24 May 1822.
National Day of Commemorating the Holocaust (Romania)
Takayama Autumn Festival, the festival is considered one of the three most beautiful festivals in Japan
Leif Erikson Day celebrated in the United States, Iceland and Norway
1200 – Isabella of Angouleme is crowned Queen consort of England
1264 – The Kingdom of Castile conquers the city of Jerez from Muslim occupation (since 711)
1604 – Supernova 1604, the most recent supernova to be observed in the Milky Way
1635 – Roger Williams, founder of Rhode Island, was banished from the Massachusetts Bay Colony after he speaks out against harsh punishment for religious offenses and the giving away of Native American land. http://massmoments.org/moment.cfm?mid=292
1740 – Start of the Batavia massacre. The violence in the city of Batavia (present day Jakarta) lasted from the 9th of October until the 22nd ofOctober.  Over those 13 days 10,000 ethnic Chinese were murdered by the Dutch when they objected to forced removals to Sri Lanka as slave labor.     http://en.wikipedia.org/wiki/1740_Batavia_massacre                                                                            1767 – Surveying for the Mason-Dixon line separating Maryland from Pennsylvania is completed
1806 – Prussia declares war on France
1834 – Opening of the Dublin and Kingstown Railway, the first public railway in Ireland
1888 – The Washington Monument officially opens to the general public (LA Times)
1888 – United Hebrew Trades is organized in New York by shirt makerMorris Hillquit. The Union was founded by Yiddish and Russian branches of the Socialist Labor Party.  At it's height  in the 1930's the United Hebrew Trades had over 250,000 members.  Hillquit would go on to become leader of the Socialist Party and run for Mayor of New York City in 1917 and again in 1932.
1914 – Antwerp, Belgium falls to, German
1936 – Generators at the Boulder Dam begin to generate electricity from the Colorado River, transmitting it 266 mile to Los Angeles
1940 – Battle of Britain: London's St. Paul's Cathedral  is hit by a bomb during an air raid by German Luftwaffe
1950 – Goyang Geumjeong Cave Massacre begins, following South Korean victory of the Second Battle of Seoul.  South Korean police rounded up and killed over 150 individuals and families who were thought to be North Korean sympathizers.
1966 – Bin Tai Massacre 1966:  South Korean troops set fire to the village and shoot the villagers as they escape from their burning homes.
1967 – Revolutionary, Ernesto "Che" Guevara is executed for attempting to incite a revolution in Bolivia
1970 – The Khmer Republic is proclaimed in Cambodia after overthrowing the monarchy in Phnom Penh during coup.  The two sides engaged in battle from 1970 until 1975.  With the departure of the US from South Vietnam in 1973, so went the military aid to the troops of the Monarchy's  Prince Norodom Siahnouk, ensuring a Khmer victory.
1981 – Capital punishment is abolished in France
1981 – James Herbert "Eubie" Blake received the Presidential Medal of Freedom, the nation's highest civilian honor, from President Ronald Reagan.  Eubie Blake, composer, jazz/ragtime pianist and lyricist was born on the 7th of February 1887, in Baltimore Maryland.  He began playing the vaudeville circuit in 1912 and later teamed up with Noble Sissle and the Dixie Duo.  Together they wrote the musical "Shuffle Along" which was the first hit Broadway musical written by and about African Americans.  The musical featured the hit tune "I'm Just Wild About Harry".  Blake is a graduate of NYU and  has received honorary doctorate degrees from a number of  Colleges and Universities including, University of Maryland, Howard University and Dartmouth College.  Blake died on the 12 ofFebruary 1986 in Brooklyn, NY, fived days after celebrating hi 96th birthday.
1989 – A news agency in the Soviet Union reports the landing of a UFO in Voronezh
1992 – A 13 kilo. fragment lands in the driveway of a private residence in Peekskill, New York
1997 – Smith Barney reaches a tentative sexual harassment settlement with female employees that had charged branch managers of the Retail Stock Brokerage of sexual harassment.  The settlement was never finalized as a US District Court judge felt it did not adequately redress the plaintiff's grievances (LA Times)
2003 – 3,300 sanitation workers working for private haulers in Chicago win a 9-day strike and a 28 percent wage increase over 5 years (LA Times)
2006 – North Korea allegedly tests its first nuclear device
2009 – President Barak Obama was awarded the Nobel Peace Prize for his "extraordinary efforts to strengthen international diplomacy and cooperation between peoples."  The Nobel Committee cited Obamas promotion of nuclear proliferation and his reaching out to the Muslim world.
2012 – Pakistan Taliban made a failed attempt to assassinate MalalaYoousafzai on her way home from school. At the age of 11 Malala was asked by a journalist  from BBC Urdu to write about what life under the Taliban was like for the young people of the Swat Valley.  Her blog was called the Diary of a Pakistani Schoolgirl and it detailed the struggle and fear that young girls endured as they tried to attend school.  Whilst Malala sat on a school bus on her way home on the afternoon of October 9th 2012, a masked gunman boarded the bus and asked "Which one of you is Malala?" She was identified by the frightened glances of her fellow students and was shot once in the head at point blank range. Malala survived her the gunshot after undergoing surgery and receiving intense treatment in Pakistan and Birmingham, England.
 http://en.wikipedia.org/wiki/Malala_Yousafzai#Assassination_attempt
1207 – Robert de Sorbon, French theologian, founded the College de Sorbonne
1796 – Joseph Bonomi the younger, English egyptologist and sculptor
1823 – Mary Ann Camberton Shadd, educator and publisher was born in Wilmington, Deleware
1894 – Eugene Jacques Bullard, the only Black pilot in World War I, was born in Columbus, Georgia
1899 – Bruce Catton, American historian
1900 – Joesph Friedman, American inventor, invented the bendy straw
1906 – Leopold Sedar Senghor, poet and the first President of the Republic of Senegal was born in Joal, Senegal
1916 – Harold Robert Perry, the first African american to serve as a Catholic bishop in th e20th centyrw was born in Lake Charles, Louisiana
1918 – E. Howard Hunt, American CIA officer and author
1935 – Prince Edward, Duke of Kent
1941 – Brian Lamb American broadcaster, founded C-SPAN
1966 – David Cameron, the 53rd Prime Minister of the United Kingdom
1974 – Shmuel Herzfeld, American rabbi and activist
1273 – Elisabeth of Bavaria, Queen of Germany
1709 – Barbara Palmer, 1st Duchess of Cleveland, mistress of Charles II of England
1806 – Benjamin Banneker, astronomer, surveyor and almanac author died
1967 – Che Guevara, Argentinian physician and guerilla leader
1967 – Andre Mauris, French Author
1967 – Joseph Pilates, German American fitness trainer
1974 – Oskar Schindler Czech-German businessman
1987 – Clara Boothe Luce, American author, playwright and diploman, United States Ambassador to Italy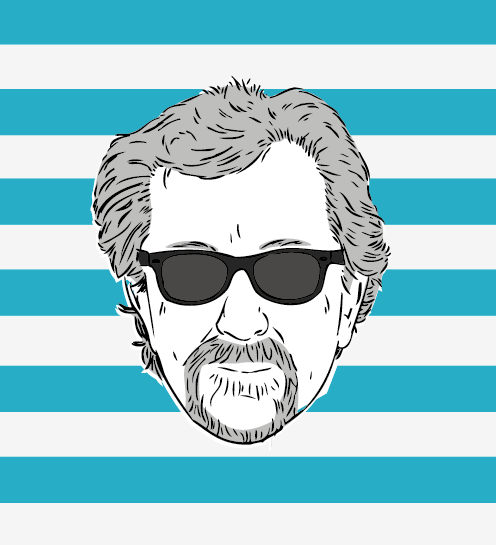 The Marc Steiner Show currently airs on The Real News Network. The show covers the topics that matter, engaging real voices, from Charm City to Cairo and beyond. Email us to share your comments with us.