Podcast: Play in new window | Download
Subscribe: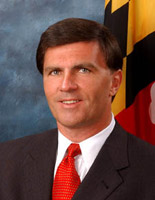 Join us for another installment of our new series On Delmarva.  Up first on this week's show, we continue our series interviewing candidates who are running for office to represent Maryland's Eastern Shore.  Former Governor Robert Ehrlich joins us to examine the issues that affect Delmarva, from rehabilitating the oyster population in the bay, to taking a look at the future of development.
In the second half of the show join us for a conversation with Dr. Mike Lewis, Director of the Environmental Studies Program and Associate Professor of History at Salisbury University.  We'll talk about some familiar Delmarva landscapes, and how they – along with the lives of the people who live there – have changed over time.