Podcast: Play in new window | Download
Subscribe: RSS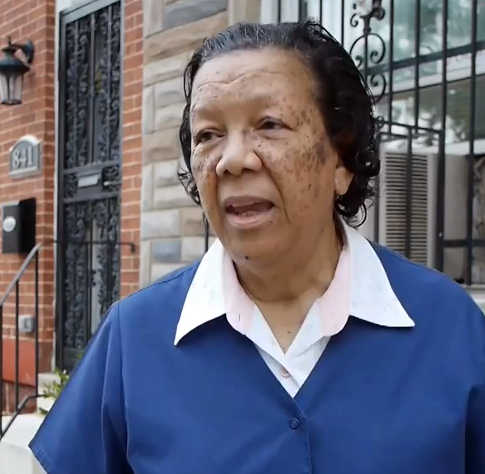 Hear a compelling conversation with East Baltimore community members and activists, about the joint development project between Johns Hopkins Hospital and East Baltimore Development, Inc. (EBDI), that has been encroaching upon their neighborhood for the past decade. They will talk about what this project means for their lives and their community.
You will hear the voices of: Marisela Gomez, author of the forthcoming book Race, Class, Power, and Organizing in East Baltimore: Rebuilding Abandoned Communities in America; Father Peter Lyons, Pastor, St. Wenceslaus Catholic Church; and Marjorie McDonald and Reginald Fitzgerald, members of the East Baltimore community.
*UPDATE: We received a note from Marisela Gomez that the number of occupied homes in Middle East, Baltimore is more accurately 300-400, not the 400-800 mentioned in the podcast.
To donate to the Indiegogo campaign (http://www.indiegogo.com/east-baltimore-books) to get Marisela's book in the hands of East Baltimore residents, please click here. The campaign ends on Tuesday, October 9th.
Here is a link to Voices From Within, a 2002 film produced by the Save Middle East Action Committee (SMEAC) sharing the stories of those impacted by the East Baltimore Redevelopment Project.
To listen to our past shows on the East Baltimore Development Project, follow the links below:
May 28, 2009 – Discussion with Save Middle East Action Committee (SMEAC) about redevelopment project in the Middle East neighborhood;
February 3, 2011 – Investigative journalists Melody Simmons and Joan Jacobson on their Daily Record series on the EBDI;
February 9, 2011 – Regarding Daily Record EBDI series with the Annie E. Casey Foundation, the East Baltimore Development, Inc., and others.