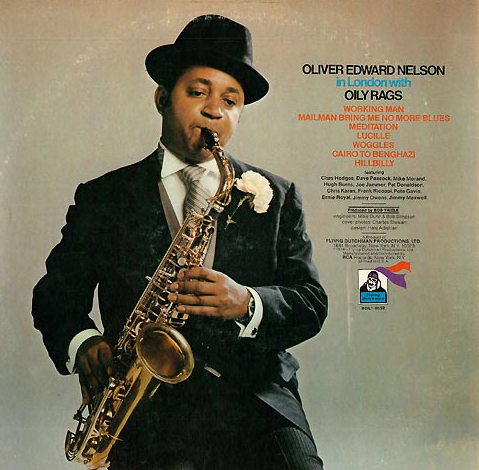 Podcast: Play in new window | Download
Subscribe: RSS
October 28, 2014 – Segment 1
Marc talks about what happened on this day in history, including the day Christopher Columbus arrived in Cuba on his first voyage to the New World, the day Eli Whitney applied for a patent for the cotton gin, and the day Oliver Edward Nelson, jazz musician, arranger and composer, died.
Today is,
–Independence day, celebrating the independence of Czechoslovakia from Austria-Hungary in 1918
–International Animation Day
–Ochi Day (Ochi- No) is celebrated throughout Greece, Cyprus and the Greek communities around the world on October 28th each year, to commemorate the rejection of Greek Prime Minister Ioannis Metazas of the ultimatum made by Italian dictator Benito Mussolini, onOctober 28, 1940.
On this day,
1420 – Beijing is officially designated the capital of the Ming Dynasty.  The Forbidden City is complete.
1492 – Christopher Columbus arrives on Cuba in his first voyage to the New World
1538 – The Universidad Santo Tomas de Aquino, the first University in the New World, is established.
1636 – A vote of the Great and General Court of the Massachusetts Bay Colony establishes the first college in what would become the United States, today known as Harvard University.
1664 – The Royal Marines is established by The Duke of York and Albany's Maritime Regiment of Foot.
1793 – Eli Whitney applied for a patent for the cotton gin
1834 – The Battle of Pinijarra is fought in the Swan River Colony in present day Western Australia.  Between 14 and 40 Aborigines are killed by British colonists.http://aboriginalmassacres.blogspot.com/2011/03/battle-of-pinjarra.html
http://www.mandurahcommunitymuseum.org/downloads/Pinjarra%20Massacre.pdf
1835 – The United Tribes of New Zealand is established with the signature of the Declaration of Independence.
1848 – The first railroad in Spain is opened.
1858 – Rowland Hussey Macy opened his first New York store at 6th avenue and 14th Street in Manhattan
1864 – The American Civil War: Union forces under General Ulysses S. Grant withdraw from Fair Oaks, Virginia, after failing to breach the Confederate defenses around Richmond Virginia.
1868 – In New York Harbor, President Grover Cleveland dedicates the Statue of Liberty.
1919 –  The United States Congress passes the Volstead Act over President Woodrow Wilson's veto, paving the way for Prohibition to begin the following January. http://history.house.gov/Historical-Highlights/1901-1950/The-Volstead-Act/
1922 – March on Rome: Italian fascists led by Bento Mussolini march on Rome and takeover the Italian government.
1942 – The Alaska Highway (Alcan Highway) is completed through Canada to Fairbanks, Alaska.
1965 – Pope Paul VI issued a decree absolving Jews of collective guilt for the crucifixion of Jesus Christ.
1975 –  Oliver Edward Nelson, jazz musician, arranger and composer, died. Nelson was born June 4, 1932 in St. Louis, Missouri. He learned to play the piano when he was six and started to play the saxophone at eleven. After military service in the United States Marine Corps, Nelson earned his bachelor's degree in music composition and theory from Washington University in 1957 and his master's degree in music from Lincoln University in 1958. Nelson began leading his own groups in 1959 and after recording six albums his big breakthrough came with the 1961 album "The Blues and the Abstract Truth" which included "Stolen Moments" which is now considered a jazz standard. Between 1966 and his death, Nelson led several all-star bands. He also composed music for television and films and produced and arranged for stars such as Nancy Wilson, James Brown, The Temptations, and Diana Ross.
1982 – The Spanish Socialist Workers' Party wins elections, leading to the first Socialist government in Spain after the death of Franco.
1990 –  The Georgian Soviet Socialist Republic holds the first multiparty legislature election in the country's history.
1992 – The Port of Chicago Naval Magazine National Memorial at the Concord Naval Weapons Station near, Concord California was authorized.  It was dedicated in 1994 to the 320 men, including 202 African Americans, who lost their lives July 17, 1944 when an ammunition depot at Port Chicago exploded.
2005 –  Lewis "Scooter" Libby, resigned after he was indicted on charges of obstruction of justice, perjury and making false statements in the CIA leak investigation.
2006 – The funeral service takes place for those executed at Bykivnia forest, outside Kiev, Ukraine.  817 Ukrainian civilians (out of 100,000) executed y Bolsheviks at Bykivnia in 1930s – early 1940s are reburied.
2007 – Cristina Fernandez de Kirchner becomes the first woman elected President of Argentina
Births
1017 – Henry III, Holy Roman Emprorer
1510 – Francis Borgia 4th Duke of Gandia
1793 – Eliphalet Remington,  American firearms manufacturer and inventor
1846 – Georges Auguste Escoffier, French Culinary Artist
1875 – gilbert H. Grosvenor American geographer; president of National Geographic Society 91920-54)
1903 – Evelyn Waugh, English writer
1909 – Francis Bacon, British painter
1903 – Evelyn Waugh, English Writer
1909 – Francis Bacon, painter
Death
1704 – John Locke, English physician and philosopher (1632)
1818 – Abigail Adams, American wife of John Adams, 2nd First Lady of the United States
1918 – Edward Alexander Bouchet, educator and the first African American to earn a Ph.D from an American, University.  Bouchet was born September 15, 1852 in New Haven, Connecticut. He earned his bachelor's degree from Yale College in 1874, the first Black person to graduate from the school, and based on his academic performance was the first Black person nominated to Phi Beta Kappa but was not elected until 1884. Bouchet returned to Yale and in 1876 earned his Ph. D. in physics. Unable to find a university teaching position due to racism, he moved to Philadelphia, Pennsylvania where he taught physics and chemistry at the Institute for Colored Youth (now Cheney University) for the next 26 years. Bouchet resigned in 1902 and from 1905 to 1908 was director of academics at St. Paul's Normal and Industrial School (now St. Paul's College). From 1908 to 1913, he served as principal and teacher at a high school in Ohio before joining the faculty of Bishop College in 1913. Illness forced him to retire in 1916. The American Physical Society presents the Edward A. Bouchet Award to outstanding physicists for their contributions to physics and in 2005 Yale and Howard universities founded the Edward A. Bouchet Graduate Honor Society. (wright.org)
2003 –  Marie Maynard Daly, the first African American woman to earn a Ph. D. in chemistry, died. Daly was born April 16, 1921 in Queens, New York. She earned her Bachelor of Science degree, magna cum laude, and Master of Science degree from Queens College in 1942 and 1943, respectively. She earned her Ph. D. in chemistry from Columbia University in 1947. Daly taught physical science at Howard University for two years before joining the Rockefeller Institute in 1948 to research cell nucleus. In 1955, she returned to Columbia's College of Physicians and Surgeons to teach biochemistry. She also became a pioneer in studying the impact of cigarette smoking on the lungs. In 1960, Daly moved to Yershiva University at the Albert Einstein College of Medicine where she taught and did research in biochemistry until her retirement in 1986. In 1988, Daly established a scholarship at Queens College for African American chemistry and physics majors.
Sources: The People History; This Day in Labor History; Wikipedia List of Historical Anniversaries; This Day in Women's History; This Day in African History;History.com; History Orb; Yenoba; Selected Black Facts; Phil Konstantin's North American Indian History; and This Day in Music