Podcast: Play in new window | Download
Subscribe: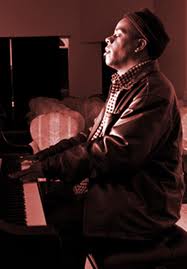 Join us for a special hour that mingles the history of the civil rights movement, the legacy of African American music, and live jazz piano from Lafayette Gilchrist.  Archivist Stuart Hudgins from the Fell's Point and Federal Hill Preservation Society joined Lafayette and Marc in our studios at Clean Cuts Studios, where they discussed Baltimore's links to the civil rights movement and listened to archival recordings of African American cultural pioneers including Zora Neale Hurston and Lead Belly. 
You can hear Lafayette Gilchrist and saxophonist Whit Williams in a special benefit concert for the first Fell's Point African American Musical Tour on Tuesday, November 1st, at 7:30pm in the Morgan Stanley Building at 1300 Thames St.  Click here or call 410.675.6750 ext. 16 for tickets and more information.