Podcast: Play in new window | Download
Subscribe: RSS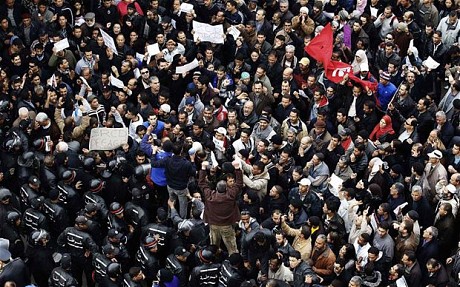 Join us for a brief check-in with Occupy Baltimore organizers. They will discuss the notice from the City of Baltimore that protesters can only receive a permit to remain in McKeldin Square if they adhere to strict guidelines, including allowing no more than 2 people to spend the night in the park.
Then, we're joined by Bill Fletcher and Dr. Kostis Papadantonakis for a discussion about the legacy of the Arab Spring, and an update on the protests in Greece.
Bill Fletcher is a columnist for BlackCommentator.com, a longtime labor and racial justice advocate, and is a Senior Scholar at the Institute for Policy Studies in Washington, DC.  He will be speaking about his observations on the Arab Spring this Sunday, October 30th, at 7 pm at 2640 St. Paul Street.
Dr. Kostis Papadantonakis is an economist and former professor at Essex Community College