Podcast: Play in new window | Download
Subscribe: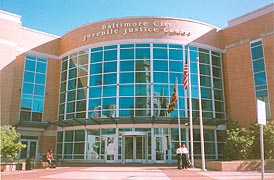 Reverend Heber Brown joins us today to discuss the planned juvenile detention center for youth who are charged as adults in Baltimore City.  He is the pastor of Pleasant Hope Baptist Church in Baltimore.
Join Reverend Brown and others at the Youth Justice Sunday rally October 31 from 4-7pm at 600 E Monument St. in Baltimore.