Podcast: Play in new window | Download
Subscribe: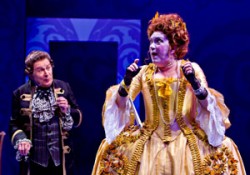 Join us for another Theater Baltimore conversation. Today we speak with Kristine Nielsen, who plays Mrs. Malaprop in the Center Stage production of The Rivals. The Rivals, by Richard Brinsley Sheridan, is famous for its humorous wordplay, which makes the comedy as witty today as it was when it was first performed in 1775.
For tickets or more information call 410.332.0033 or click here.