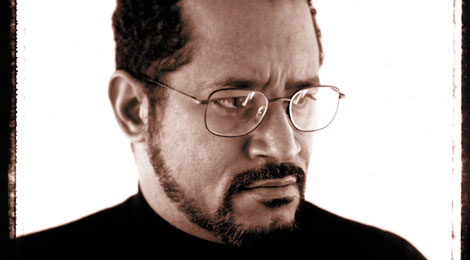 Podcast: Play in new window | Download
Subscribe: RSS
October 23, 2014 – Segment 1
Marc shares some of the events that happened on this day in history, including the births of Michael Eric Dyson and Gummo Marx, the outbreak of the Irish Rebellion of 1641 and the launch of the 1790 revolt in Haiti.
Today is,
Day of the Macedonian Revolutionary Struggle – Day when the Internal Macedonian Revolutionary Organization (IMRO) was established in 1893.
Mole Day is an unofficial holiday celebrated among chemists and chemistry students on October 23, between 6:02 AM and 6:02 PM, making the date 6:02 10/23 in the American style of writing dates. The time and date are derived from Avogadro's number, which is approximately 6.02×1023, defining the number of particles (atoms or molecules) in one mole of substance, one of the seven base SI units.
Birthdays
1893 – GUMMO MARX (1893-1977) Marx brother who didn't perform in the troupe, but worked as their agent.
1942 – MICHAEL CRICHTON (1942-2008) He wrote Jurassic Park, which was later adapted into the wildly successful film. His novels are considered techno-thrillers, as they explore human interaction with technology.
1956 – DIANNE REEVES – Grammy Award-winning jazz singer who released the album, When You Know, in 2008.
1957 – MARTIN LUTHER KING III – Public speaker and civil rights activist who is the first-born son of Martin Luther King Jr. and Coretta Scott King.
1957 – PAUL KAGAME is the sixth and current President of Rwanda, having taken office in 2000 when his predecessor, Pasteur Bizimungu, resigned. Kagame previously commanded the rebel force that ended the 1994 Rwandan Genocide, and was considered Rwanda's de facto leader when he served as Vice President and Minister of Defence from 1994 to 2000.
1958 – Michael Eric Dyson, American activist, professor, author
1959 – WEIRD AL YANKOVIC – Entertainer who is known for his parodies of popular songs.
1959 – ANG LEE – Taiwanese director of classic films such as Sense and Sensibility, Brokeback Mountain, and Crouching Tiger, Hidden Dragon.
 Deaths
1886 – Johann Nepomuk Kafka, composer, dies at 67
2010 – Leo Cullum, American cartoonist (b. 1942)
Events
42 BC – Roman Republican civil wars: Second Battle of Philippi – Brutus's army is decisively defeated by Mark Antony and Octavian. Brutus commits suicide.
1641 – Outbreak of the Irish Rebellion of 1641 – Catholic uprising in Ulster, long term result of the "Plantation policy of Tudor and Stuart monarchs under which Ireland was aggressively colonized by Protestant settlers from England and Scotland.  the conspirators planned to sieze a number of key town and strongholds and to then negotiate for redress of their grievances from a position of strength.  Moving from with in Ulster, the conspirators had planned to move
1690 – Revolt in Haarlem after public ban on smoking
1694 – American colonial forces, led by Sir William Phipps, fail to seize Quebec.
1775 – The Continental Congress prohibited the enlistment of Blacks in the American Army on this date
1790 – Slaves revolt in Haiti
1823: Today, according to CHEROKEE records, CREEK Chief William McIntosh, representing United States Indian commissioners, will attempt to bribe CHEROKEE leaders. For $12,000 McIntosh hopes that Chiefs John Ross and Charles Hicks, and Council Clerk Alexander McCoy will try to convince the CHEROKEEs to cede lands to the United States. The CHEROKEE leaders will refuse the offer with a show of indignation.
1826: The MIAMI sign a treaty. The Americans were represented by Lewis Cass, James Ray and John Tipton. The native tribe ceded their land in the state of Indiana to the United States
1902 – President Theodore Roosevelt establishes a fact-finding commission that suspends a nine-months-long strike by Western Pennsylvania coal miners fighting for better pay, shorter workdays and union recognition.  The strikers ended up winning more pay for fewer hours, but failed to get union recognition.   It was the first time that the federal government had intervened as a neutral arbitrator in a labor dispute
1915: As part of the women's suffrage movement 25,000 women march up Fifth Avenue in New York City demanding the right to vote.
1917 – Lenin speaks against Kamenev, Kollontai, Stalin & Trotsky
1932 – "Fred Allen Show" premieres on radio
1935 – Dutch Schultz, Abe Landau, Otto Berman, and Bernard "Lulu" Rosencrantz are fatally shot at a saloon in Newark, New Jersey in what will become known as The Chophouse Massacre.
1945 – Jackie Robinson, the first Black baseball player in the major leagues, signed his historic contract with the Brooklyn Dodgers on this date in 1945.  Robinson was then sent to their Montreal Royals farm club to play in the International League.
1947 – The NAACP petitioned the United Nations to act against racial injustices on this date in 1947.  Their petition was entitled "An Appeal to the World."
1956: Tens of thousands of people take to the streets in Budapest, Hungary demanding end of Soviet rule.
1973: After firing a number of senior staff including the special Watergate prosecutor Archibald Cox earlier in the week President Richard Nixon agreed to turn in the subpoenaed tapes of his conversations surrounding the Watergate scandal.
1975 – Battle between Cuba & South Africa troops in Angola. On October 23 South African troops, in a campaign dubbed Operation Zulu, crossed the Namibian-Angolan border and headed for Luanda. Cuban forces responded immediately to the South African challenge. Four hundred Cubans died in fighting that month. Cuba deported 350,000 troops to the region.
1986 – Kevin Nesmith, a Black cadet at the Citadel in South Carolina, was taunted by five white students who dressed in Ku Klux Klan type attire on this date. They harassed him and littered his room with burned papers. His Brother Alonzo who was on the board of the Citadel resigned.  The students who harassed Nesmith were restricted to the Campus for six months and had to perform an extra 163 marching hours.
1989 – Explosion and fire at Phillips Petroleum refinery in Pasadena, Texas, kills 23 and injures 314
1989 – Hungary proclaims itself a republic & declares communist rule ended.
1990 – Iraq announces release of 330 French hostages
1991 – Clarence Thomas, sworn in as Supreme Court Justice
1995 – Yolanda Saldívar is found guilty of first degree murder in the shooting death of popular Latin artist Selena. Three days later, Saldívar was sentenced to life in prison, eligible for parole in 2025
1998: A sniper kills a doctor in his home, it is believed the doctor was killed because he provided abortions as this is the 4th attack on Abortion Doctors in the Upstate New York Area.
1998 – Israeli-Palestinian Conflict: Israeli Prime Minister Benjamin Netanyahu and Palestinian Chairman Yasser Arafat reach a "land for peace" agreement.  Agreement allowed for the building of an international airport in the Gaza Strip.  Israel agreed to pull back from an additional 13 Percent of the West Bank and to release 750 Palestinian security prisoners.  The Palestinian Authority agreed to combat terrorist organizations, arrest those involved in terrorism, and to collect all illegal weapons and explosives.
2001 – Postal workers Joseph Curseen and Thomas Morris die nearly a month after having inhaled anthrax at the Brentwood mail sorting center in Washington, D.C.  Other postal workers had been made ill but survived. Letters containing the deadly spores had been addressed to U.S. Senate offices and media outlets
2001 – Apple releases the iPod.
2002 : Fifty Chechen rebels storm a Moscow Theatre taking 7,000 hostages. The rebels had explosives strapped to their bodies and were demanding the withdrawal of Soviet Forces from Chechnya. Three days later after the death of two of the hostages Russian Special Forces stormed the building and during the raid most of the terrorists and 120 hostages were killed during the raid.
2006 : Illinois Senator, Barack Obama, states that he is possibly considering running for the President of the United States in the 2008 presidential election. He said that he would partially base his decision on the outcome of mid-term elections in November 2006.