Podcast: Play in new window | Download
Subscribe:
October 22, 2014 – Segment 1
Marc talks about what happened on this day in history, including the birthday of women's rights advocate Abigail Scott Duniway, the birthday of Black Panther Party co-founder Bobby Seale, and the day 225 thousand students boycotted Chicago, IL schools to protest de facto segregation in 1963.
Today is,
–The October 22nd Coalition to Stop Police Brutality, Repression and the Criminalization of a Generation has been mobilizing every year since 1996 for a National Day of Protest on October 22nd, bringing together those under the gun and those not under the gun as a powerful voice to expose the epidemic of police brutality.http://www.october22.org/
–Jidai Matusri or festival of ages.  This event started in 1895 in celebration of the 1,100th year since the capital had been transferred to Heian-kyo.
Births
1746: Esther DeBerdt Reed born (American Revolution: women's relief organizer) active in the American Revolutionary War as a civic leader for soldiers' relief, who formed and led the Ladies Association of Philadelphia to provide aid for George Washington's troops during the war. Reed contributed to "The Sentiments of an American Woman," a broadside published in Philadelphia on 10 January 1780, which appealed for women's war support and declared that women were the equals of men in patriotism.
1811 in the Hapsburg Kingdom of Hungary, Franz Liszt would go on to make a name for himself not only as an important composer in the Romantic era, but also as one of the greatest pianists who ever lived.
1834: Abigail Scott Duniway born (pioneer, reformer, writer, suffragist) an American women's rights advocate, newspaper editor and writer, whose efforts were instrumental in gaining voting rights for women.
1854 – James A. Bland, writer of over 600 songs including "Carry Me Back to Old Virginny," Virginia's state song as of 1940, was born in Flushing, NY, on this date
1919: Doris Lessing born (writer) a British novelist, poet, playwright, librettist, biographer and short story writer. Her novels include The Grass is Singing (1950), the sequence of five novels collectively called Children of Violence (1952–69), The Golden Notebook (1962), The Good Terrorist (1985), and five novels collectively known as Canopus in Argos: Archives (1979–1983). Awarded the 2007 Nobel Prize in Literature. In doing so the Swedish Academy described her as "that epicist of the female experience, who with skepticism, fire and visionary power has subjected a divided civilisation to scrutiny".[1] Lessing was the eleventh woman and the oldest person to ever receive the Nobel Prize in Literature.
1936 – Bobby Seale, co-founder of the Black Panther Party, was born in Dallas, TX, on this day in 1936.  Seale co-founded the Black Panther Party For Self Defense alongside Huey P. Newton, to resist police brutality and the murdering of blacks.   He joined the Air force, and was later court marshalled and received a bad conduct discharge; Seale was indicted in Chicago for conspiracy to incite riots, and he was refused the right to chose his own council.  In 1970 he was tried again, this time for the 1969 murder of a Black Panther suspected of being a police informant.  The six month trial ended in a hung jury.
http://en.wikipedia.org/wiki/Bobby_Seale
1950 – Charles Cooper (Boston Celtics) and Nat "Sweetwater" Clifton (New York Knicks) played their first NBA game on this date
1952, the actor Jeff Goldblum, who will become known for his roles in such movies as The Big Chill, The Fly and Jurassic Park, is born in Pittsburgh, Pennsylvania.
Deaths
1775 – After years of poor health, Peyton Randolph, former president of the Continental Congress, dies on this day in 1775 at the age of 54.
1870 – On this day in 1870  James W.C. Pennington, abolitionist, educator, historian, and minister, died. Pennington was born enslaved on the eastern shore of Maryland and named James Pembroke.  He escaped from slavery and changed his named to Pennington. Pennington taught himself to read and was proficient in Greek and Latin by the age of 30.  He was refused a place at Yale's School of Divinity because of his race but allowed him to attend in lectures.  He was ordained in 1838 and in 1841 published  " A Text Book of the Origin and History of the Colored People."
in the book Pennington argued against European claims to superiority and established the African origins of Western European civilization. Pennington was a delegate to the World Peace Society in 1843, where he called for a boycott of all enslaver products and goods; presented with an honorary Docterate in Divinity from the University of Heidlberg in Germany – becoming the first African American to to be awarded an honorary degree by a European university; he was elected president of the National Free Colored Peoples Convention.  (thewright.rog)
1969 – Tommy Edwards (February 17, 1922 — October 22, 1969)[1] was a singer and songwriter. His biggest-selling record was with the multi-million-selling song, "It's All in the Game." Died after suffering a brain aneurysm in Henrico County, Virginia
1992 – Cleavon Jake Little, film ad stage actor died.  In 1969, Little made his Broadway debut in "Jimmy Shine" and in 1971 won the Tony Award and the Drama Desk Award for Best Actor in a Musical for his performance in "Purlie."
2004 – Samuel Lee Gravely, Jr. , the first African American commissioned an officer in the United States Navy, died.
Events
362 – The temple of Apollo at Daphne, outside of Antioch, is destroyed in a mysterious fire.
1784: Richard Butler, Arthue Lee, and Oliver Walcott, representing the United States, and 12 IROQUOIS Indians sign a treaty today ceding much of their lands in New York, Pennsylvania, and west of the Ohio River, and reestablishing peace after the Revolutionary War. The treaty signed at Fort Stanwix, near modern Rome, New York, will be repudiated by most of the IROQUOIS.
1797: The first parachute jump of note is made by André-Jacques Garnerin from a hydrogen balloon 3,200 feet above Paris.
1804: Lewis & Clark visit a SIOUX war party today.
1864, Confederate General John Bell Hood pulls his battered army into Guntersville, Alabama, but finds the Tennessee River difficult to cross. Plotting another attack against the Yankees, he continues traveling westward with his defeated army.
1903, the infamous hired killer, Tom Horn, is hanged for having allegedly murdered Willie Nickell, the 14-year-old son of a southern Wyoming sheep rancher.
1906 – 3000 blacks demonstrate & riot in Philadelphia, PA.
1913 : A coal mine explosion caused by a pocket of methane gas had been ignited by a miner's lamp in Dawson, New Mexico, killing more than 250 miners . http://www.history.com/this-day-in-history/coal-mine-explodes-in-new-mexico
1914 :  President Woodrow Wilson, passes the Revenue Act mandating the first tax on incomes over $3,000($4,000.00 for married couples).  The new law also provided for collection at source, meaning that some kinds of income would be taxed before it reached the taxpayer, as with the modern system of tax withholding.
1927 : The findings of a special grand jury in to the floggings carried out by members of the Ku Klux Klan inCremshaw County Alabama ended with 102 indictments against men involved with the 20 lashings in that county. A public statement was also made that corruption by political figures in the area should also now go to Jury. Investigation was launched by Alabama Attorney General, Charles C. McCall who, in publicly resigned his own membership in the KKK four days after a grand jury issued 101 indictments, declaring that the Klan wasn't the organization in which he once believed.
1928 – President Herbert Hoover speaks of "American system of rugged individualism".  The self made millionaire expressed his belief that the American system was based on "rugged individualism" and "self-reliance."   Hoover believed that Government, which had necessarily assumed unprecedented economic powers during World War I, should, retreat, and cease to interfere with business.  "We are challenged with a peace-time choice between the American system of rugged individualism and a European philosophy of…paternalism and state socialism."
1934 – Bank robber Charles Arthur "Pretty Boy" Floyd is killed by FBI agents near East Liverpool, Ohio. He was a hero to the people of Oklahoma who saw him as a "Sagebrush Robin Hood," stealing from banks and sharing some of the proceeds with the poor
1947 : The Soviet Union leadership has called for the halt to American Imperialism in Europe and will never agree to the Marshall Plan for Germany which they believe is the enslavement of the German people to American economic expansion. The leadership warns the world that as well as having the atomic bomb America is also stockpiling biological weapons .
1957 – U.S. military personnel suffer their first casualties in the war when 13 Americans are wounded in three terrorist bombings of Military Assistance Advisory Group and U.S. Information Service installations in Saigon.
1962 : In a speech to the American people John F Kennedy told the audience that American Spy Planes had discovered Soviet Missile bases in Cuba, and that these missile bases when complete would be able to launch missiles capable of striking a number of US cities, he told the people that America could not allow these missile bases to be finished and would pursue any action necessary including military action to protect the nation. He informed the American people that the first stage was to place a naval quarantine on the waters around Cuba.
1963 – Two hundred twenty five thousand students boycotted Chicago, IL, schools to protest de facto segregation on this date in 1963.  This day was referred to as "Freedom Day."Two hundred twenty five thousand students boycotted Chicago, IL, schools to protest de facto segregation on this date in 1963.  This day was referred to as "Freedom Day."
1964, Jean-Paul Sartre is awarded the Nobel Prize for literature, which he declines.  Sartre sais he always reused official distinctions and did not want to be "institutionalized".  He said that he also feared that the prize would limit the impact of his writings and regretted that circumstances had given his decision "the appearance of a scandal".
1965 – President Lyndon B. Johnson signs the Highway Beautification Act, which attempts to limit billboards and other forms of outdoor advertising, as well as with junkyards and other unsightly roadside messes, along America's interstate highways
1965 – In action this day near Phu Cuong, about 35 miles northwest of Saigon, PFC Milton Lee Olive III of Company B, 2nd Battalion, 503rd Infantry, throws himself on an enemy grenade and saves four soldiers, including his platoon leader, 1st Lt. James Sanford.
1966, The Supremes became the first female group to have a No.1 album on the US chart with 'The Supremes a Go Go', knocking The Beatles 'Revolver', from the top of the charts.
1972 – In Saigon, Henry Kissinger meets with South Vietnamese President Thieu to secure his approval of a proposed cease-fire that had been worked out at the secret peace talks with the North Vietnamese in Paris. The proposal presumed a postwar role for the Viet Cong and Thieu rejected the proposed accord point for point and accused the United States of conspiring with China and the Soviet Union
1975 – Air Force Sergeant Leonard Matlovich, a decorated veteran of the Vietnam War, is given a "general" discharge by the air force after publicly declaring his homosexuality. Matlovich, who appeared in his air force uniform on the cover of Time magazine above the headline "I AM A HOMOSEXUAL," was challenging the ban against homosexuals in the U.S. military. http://www.leonardmatlovich.com/
1990 – President George Bush vetoed an important civil rights bill, on this date in 1990.  The bill would have reversed six Supreme Court decisions that weakened Affirmative Action policies and anti-discrimination laws.  The bill had been approved by the Senate 62-34; 273 -154  in the House.  One of the main objections the White House had to the bill was the section that would allow women and religious minorities, for the first time, to collect monetary awards and punitive damages, along with back pay, for job discrimination. In a message to congress Bush stated his deep regret for having to veto the bill, he went on to say "The temtationt o support a bill-anybill-simply because its title includes the words civil rights is very strong." The President defended his position by then adding "But when our efforts, however well-intention, result in quotas, equal opportunity is not advanced but thwarted.  The very commitment to justice and equality that is offered as the reason why this bill should be signed requires me to veto it."
2000 –  The Washington Sniper claims his last victim Conrad Johnson a bus driver in Aspen Hill, Md., in the 13th and final attack. The two men involved were arrested 2 days later on October 24
2012: Cyclist Lance Armstrong is stripped of his seven Tour de France titles
Sources: The People History; This Day in Labor History; Wikipedia List of Historical Anniversaries; This Day in Women's History; This Day in African History;History.com; History Orb; Yenoba; Selected Black Facts; Phil Konstantin's North American Indian History; and This Day in Music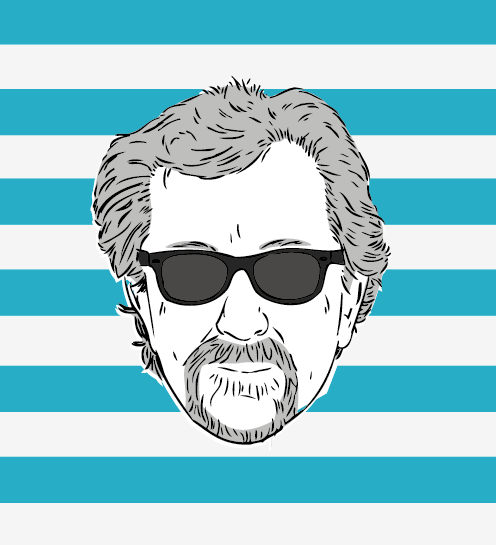 The Marc Steiner Show currently airs on The Real News Network. The show covers the topics that matter, engaging real voices, from Charm City to Cairo and beyond. Email us to share your comments with us.