Podcast: Play in new window | Download
Subscribe:
October 21, 2014 – Segment 1
Marc shares some of the events that happened on this day in history, including the death of Jack Kerouac, the birth of Ursula K. Le Guin, and when William Lloyd Garrison, publisher of the Liberator, an abolitionist newspaper, was drug through the streets of Boston, MA, by a pro-slavery mob in 1835.
Births
1772 – Poet Samuel Taylor Coleridge is born on this day in 1772 in the small town of Ottery St. Mary in Devonshire.
1833 – Alfred Bernhard Nobel, Stockholm, created dynamite & Peace Prizes, (d. 1896)
1895 – Edna Purviance (October 21, 1895 – January 11, 1958) was an American actress during the silent movie era. She was the leading lady in many of Charlie Chaplin's early films and in a span of eight years, she appeared in over thirty films with him.
1917 – An iconic figure in the history of jazz music who was instantly recognizable even to millions of non-jazz fans by his puffed-out cheeks and his trademark trumpet, with its horn bent upwards at a 45-degree angle, John Birks Gillespie—better known as "Dizzy"—was born on this day in 1917 in Cheraw, South Carolina. Gillespie was born into a home filled with music as his father was a bandleader.  He taught himself to play the trumpet and trombone by the age of 12 and styled himself after trumpeter Roy Elridge.  http://www.dizzygillespie.com/index.html
1925 – CELIA CRUZ (1925-2003) Afro-Cuban singer and dancer who was called the Queen of Salsa.
1926: Marga Richter born (composer)
1929: Ursula Kroeber Le Guin, an American author of novels, children's books, and short stories, mainly in the genres of fantasy and science fiction. First published in the 1960s, her work has often depicted futuristic or imaginary alternative worlds in politics, natural environment, gender, religion, sexuality and ethnography.
1940, Born on this day, Manfred Mann
1949 – BENJAMIN NETANYAHU
DEATHS
1965, Bill Black, Elvis Presley's bass player, (1954-57), died four months after receiving surgery to remove a brain tumour, aged 39. With guitarist Scotty Moore, and Elvis Presley on rhythm guitar, Black played on 'That's All Right (Mama)', 'Heartbreak Hotel', 'Baby Let's Play House', 'Mystery Train', 'Hound Dog'; 'Jailhouse Rock' in the late 1950s
1969 – Jack Kerouac, US writer (Doctor Sax, On the Road), dies at 47
2006, American musician, singer, songwriter, and drummer Sandy West died. Founding member (with Joan Jett) of all girl group The Runaways, hailed by fans and critics alike to be one of the most groundbreaking drummers in rock and roll history.
2012 : George McGovern, the Democratic challenger to Richard Nixon in the 1972 presidential election died at the age of ninety.
EVENTS
1096 – Sultan Kilidj Arslan of Nicea defeats 1st Crusaders
1520 – Ferdinand Magellan discovers a strait now known as Strait of Magellan.
1520 – João Álvares Fagundes discovers the islands of Saint-Pierre and Miquelon, bestowing them their original name of "Islands of the 11,000 Virgins".
1769: The Spanish arrive in San Francisco Bay
1774 – First display of the word "Liberty" on a flag, raised by colonists in Taunton, Massachusetts and which was in defiance of British rule in Colonial America.
1797 – The USS Constitution, a 44-gun U.S. Navy frigate built to fight Barbary pirates off the coast of Tripoli, is launched in Boston Harbor. The vessel performed commendably during the Barbary conflicts, and in 1805 a peace treaty with Tripoli was signed on the Constitution's deck.
1835 – The New York Antislavery Society was formed on this date in 1835 with some 600 delegates.  A convention was held in Utica , New York to discuss the organization of the group but was disrupted by an angry pro slavery mob.  The convention reconvened the next day at a Presbyterian church in thenearby town of  Peterboro.
1835 – William Lloyd Garrison, publisher of the Liberator, an abolitionist newspaper, was drug through the streets of Boston, MA, by a pro-slavery mob on this date in 1835. http://www.theliberatorfiles.com/a-moment-in-abolition-history/
1854 – Florence Nightingale and a staff of 38 nurses were sent to the Crimean War.
1861, Union troops suffer a devastating defeat in the second major engagement of the Civil War. The Battle of Ball's Bluff in Virginia produced the war's first martyr and led to the creation of a Congressional committee to monitor the conduct of the war.
1867, more than 7,000 Southern Plains Indians gather near Medicine Lodge Creek, Kansas, as their leaders sign one of the most important treaties in the history of U.S.-Indian relations: Medicine Lodge Treaty. With the treaties signed on October 21 and 28, the old idea of a giant continuous Great Plains reservation was abandoned forever and replaced with a new system in which the Plains Tribes were required to relocate to a clearly bounded reservation in Western Oklahoma. Any tribal member living outside of the reservation would thereafter be in violation of the treaty, and the U.S. would be justified in using whatever means necessary to force them onto the reservation. Likewise, the new policy of "civilizing the tribes" meant that the U.S. would no longer allow the Indians to preserve their traditional ways, but would instead use schools and agricultural education programs to try and eradicate the old customs and assimilate Indians into white culture.
1869 – 1st shipment of fresh oysters comes overland from Baltimore
1902 – In the United States, a five month strike by United Mine Workers ends.
1910 – A massive explosion destroys the Los Angeles Times building in the city's downtown area, killing 21 and injuring many more. Since Los Angeles Times publisher Harrison Otis, a virulent opponent of unions, believed that the bomb was directed at him, he hired the nation's premier private detective, William J. Burns, to crack the case. In addition to printing numerous editorials against unions, Otis was the leader of the Merchants and Manufacturing Association, a powerful group of business owners with extensive political connections.
1915 – 1st transatlantic radiotelephone message, Arlington, Va to Paris
1921 – Tuschinski Theater opens in Amsterdam
1921, President Warren G. Harding delivers a speech in Alabama in which he condemns lynchings.  Harding was highly criticized for his advocating on the behalf of equal rights for African Americans; so much so that his ethnicity was question during the 1920 election, and rumor spread that his great grandfather was a native of the West Indies.  In Birmingham, Harding endorsed propsedanti-lynching legislation which had been pending in congress since 1918.  They called for $10,000.00 fines levied against counties where lynching's occurred; Prosecution of negligent state and county officials in Federal Court; and the lodging of Federal murderer charges against participants .
1940 – The first edition of the Ernest Hemingway novel For Whom the Bell Tolls is published
1941 – Kragujevac Massacre.  Announcement posted by Germans on the 21 October 1941.  'The Cowardly and trecherous surprise attacks on German soldiers during the pervious week, on which occasion 10 German soldiers were killed and 26 wounded, had to be punished.  For that reason 100 people were shot for each killed German soldier, and for each wounded, 50, mainly communists, bandits and their siders, 2300 altogether.  Every similar case, even if it were only sabotage will be dealt with the same severity. -Chief of local command'.  The German army rounded up and arrested 10,000 male civilians between the ages of 16-60yrs.  The official number of  dead is recorded as 2,778; but it is believed that the actual number of those murdered  is over 5,000.  Teachers and students were removed from their classes; prisoners were shot in groups of 400.  A whole generation of high school boys were killed.
1944 : HMAS Australia is attacked by the first kamikaze Attack when a Japanese aircraft carrying a 200 kg (441 lb) bomb strikes the superstructure, above the bridge.
1945 : Women in France get the right to vote in the parliamentary elections as part of the woman's suffrage movement
1949: Harry S. Truman appoints the first female federal judge in the nation.Burnita Shelton Matthews from Hazelhurst, MS.  Matthews attended National University ( Now George Washington University of Law).  Founding member of the Women's Bar Association of DC and National Association of DC Lawyers.  Matthews heard several high profile cases, including the passport denial of Paul Robeson and the 1956 bribery trial of Jimmy Hoffa.  http://www.nytimes.com/1988/04/28/obituaries/burnita-s-matthews-dies-at-93-first-woman-on-us-trial-courts.html
1950 – Earl Lloyd became the first Black person to play in an NBA game (beating out Charles Cooper and Nat Clifton by a day) on this date in 1950.
1952: Following the state of Emergency a number of members of the Mau MauMovement who are demanding immediate self government from Britain are arrested including Jomo Kenyatta
1956 – Kenyan rebel leader Dedan Kimathi is captured by the British Army,signalling the ultimate defeat of the Mau Mau Uprising, and essentially ending the British military campaign
1958, Buddy Holly's last recording session took place at Pythian Temple Studios, New York City. The songs recorded included 'Raining In My Heart', 'Moondreams' and 'It Doesn't Matter Anymore' which became a No.1 hit
1958: The civil rights commission is fighting an uphill battle to access to county voter records in Macon County, Alabama. The reason the Commission is fighting to obtain records is that Negroes outnumber white residents by 6 to 1 but voting records show white voters outnumber Negro voters by 2 to 1
1958 – Baroness Swanborough, dowager Marchioness of Reading and founder of the Woman's Voluntary Service, takes her seat at the House of Lords.  She is the first woman to hold a seat in the House of Lords.http://en.wikipedia.org/wiki/Life_Peerages_Act_1958
1959 – Contra revolutionaries bomb Havana
1959 – Guggenheim Museum, designed by Frank Lloyd Wright, opens (NYC)
1959, on New York City's Fifth Avenue, thousands of people line up outside a bizarrely shaped white concrete building that resembled a giant upside-down cupcake. It was opening day athe new Guggenheim Museum, home to one of the world's top collections of contemporary art.
1967 – In Washington, D.C. nearly 100,000 people gather to protest the American war effort in Vietnam. National Mobe organizes "The March on the Pentagon to Confron the War Makers."
1969 – Bloodless coup in Somalia (National Day) – A coup d'état in Somalia brings Siad Barre to power
1971 – Nobel prize for literature awarded to Pablo Neruda
1971 – William H Rehnquist & Lewis F Powell nominated to US Supreme Court by Nixon, following resignations of Justices Hugo Black & John Harlan
1972, Chuck Berry started a two week run at No.1 on the US singles chart with 'My Ding-A- Ling', his first and only US and UK No.1, 17 years after his first chart hit.
1879 : Thomas Edison invented a commercially practical incandescent light at his industrial research lab in Menlo Park, N.J.
1979 – Moshe Dayan resigns from the Israeli government because of strong disagreements with Prime Minister Menachem Begin over policy towards the Arabs.
1979: Greta Waitz wins New York City Marathon, first time women participated
1986 : In a satellite hook up from Antarctica scientists have been studying a huge hole that has appeared in the earths ozone layer over Antarctica. They believe it may have been caused by a chemical process and are suspecting the gas used in Aerosol Cans
1986 – In Lebanon, pro-Iranian kidnappers claim to have abducted American writer Edward Tracy (he is released in August 1991).
1987 – Jaffna hospital massacre is carried out by Indian Peace Keeping Force in Sri Lanka killing 70 ethnic Tamil patients, doctors and nurses.
1988 : Former Philippine President Ferdinand Marcos and his wife, Imelda, are indicted by a federal grand jury in New York on charges of fraud and racketeering.
1994 – North Korea nuclear weapons program: North Korea and the United States sign an agreement that requires North Korea to stop its nuclear weapons program and agree to inspections.
1998: Mike Tyson has been given his boxing license back by the Nevada Athletic Commission who took his license away following his match with Evander Holyfield where he bit his opponents ears
2001: A Washington postal worker is confirmed as the ninth confirmed case of anthrax since anthrax infected mail began turning up in Florida, Washington and New York following the 11 September attacks.
2003: Florida Governor Jeb Bush has ordered a feeding tube reinserted into Terry Schiavo, who suffered severe brain damage in 1990 the patient at the center of The Right To Die battle in Florida. http://www.terrisfight.org/timeline/
http://www.nytimes.com/2014/04/21/us/from-private-ordeal-to-national-fight-the-case-of-terri-schiavo.html?_r=0
2006: Iceland broke a twenty-one year international moratorium on whaling after the Hvalur 9 whaling ship caught and killed a fin whale. A week prior to the catch Iceland announced that it would resume commercial whaling.
2008: A strike by hundreds of thousands in Greece has bought the country to a standstill with Air traffic, urban transport and public services unavailable. The strike is over the governments proposals at privatisation, caps on pay and reforms to the pension system combined protests against a 28bn-euro (£22bn) government rescue package to banks hit by the international credit crisis .
2011 : President Obama announced that all troops would be withdrawn from Iraq by the end of December 2011, honoring the terms set between Iraq and the United States when George W. Bush was president.
Sources: The People History; This Day in Labor History; Wikipedia List of Historical Anniversaries; This Day in Women's History; This Day in African History;History.com; History Orb; Yenoba; Selected Black Facts; Phil Konstantin's North American Indian History; and This Day in Music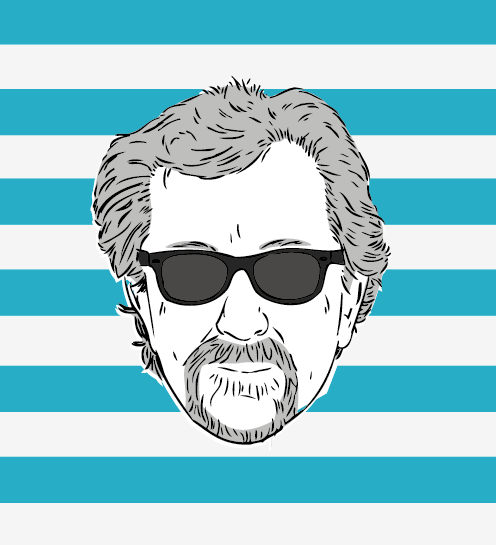 The Marc Steiner Show currently airs on The Real News Network. The show covers the topics that matter, engaging real voices, from Charm City to Cairo and beyond. Email us to share your comments with us.