Podcast: Play in new window | Download
Subscribe: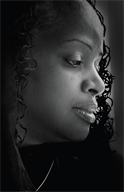 Mildred Muhammad joins Steiner Show regular Meshelle for a conversation about the prevention of domestic abuse. Mildred is the ex-wife of John Allen Muhammad, whose 2003 killing spree left 10 people dead in the Washington, DC area. A survivor of domestic abuse, Muhammad now speaks about her experiences breaking free of her abusive marriage. She is the author of Scared Silent: The Mildred Muhammad Story.
Please remember to support the Marc Steiner Show by becoming a member of WEAA.  Click here or call 410.319.8888 now!