Podcast: Play in new window | Download
Subscribe:
October 11, 2013 – Segment 1
Marc shares some of what happened on this day in history, including the birth of suffragette Emily Davison and the Morant Bay Rebellion in Jamaica.
HOLIDAYS
National Coming Out Day (multinational, including United Kingdom, Switzerland, and United States among others)
Revolution Day (Republic of Macedonia)


BIRTHDAYS
1786 – Stevenson Archer, Maryland politician (d. 1848)
1821 – George Williams, English founder of the YMCA (d. 1905)
1872 – Emily Wilding Davison (11 October 1872 – 8 June 1913) was a militant activist who fought for women's suffrage in Britain. She was jailed on nine occasions and force-fed 49 times. She is best known for stepping in front of King George V's horse Anmer at the Epsom Derby on 4 June 1913, sustaining injuries that resulted in her death four days later. Emily Davison's funeral on 14 June 1913 was organised by the Women's Social and Political Union (WSPU). Thousands of suffragettes accompanied the coffin and tens of thousands of people lined the streets of London.
1872 – Harlan F. Stone, American lawyer and jurist, 12th Chief Justice of the United States (d. 1946)
1884 – Eleanor Roosevelt, American politician and humanitarian, 34th First Lady of the United States (d. 1962)
1919 – Art Blakey, American drummer and bandleader (d. 1990)
1925 – Elmore Leonard, American author and screenwriter (d. 2013)
1926 – Thich Nhat Hanh, Vietnamese monk, author, and poet  1935 – Daniel Quinn, American environmentalist and author
1936 – Tom Zé, Brazilian singer-songwriter and musician
1941 – Lester Bowie, American trumpet player and composer (Art Ensemble of Chicago) (d. 1999)
1950 – Amos Gitai, Israeli director, producer, and author
1971 – MC Lyte, American rapper and actress
1982 – Terrell Suggs, American football player


DEATHS
1809 – Meriwether Lewis, American soldier and explorer, co-leader of the Lewis and Clark Expedition (b. 1774)
1961 – Chico Marx, American comedian and actor (b. 1887)
1963 – Jean Cocteau, French author, poet, and playwright (b. 1889)
1963 – Édith Piaf, French singer-songwriter and actress (b. 1915)
1965 – Dorothea Lange, American photographer (b. 1895)
1991 – Redd Foxx, American comedian and actor (b. 1922)  (Random fact: During World War II, Foxx dodged the draft by eating half a bar of soap before his physical, a trick that resulted in heart palpitations.)
DAY IN HISTORY
1865 – Paul Bogle led hundreds of black men and women in a march in Jamaica, starting the Morant Bay rebellion. The Morant Bay rebellion began on October 11, 1865, when Paul Bogle led 200 to 300 black men and women into the town of Morant Bay, parish of St. Thomas in the East, Jamaica. The rebellion and its aftermath were a major turning point in Jamaica's history, and also generated a significant political debate in Britain. Today, the rebellion remains controversial, and is frequently mentioned by specialists in black and colonial studies.
1890 – In Washington, DC, the Daughters of the American Revolution is founded.
1899 – Second Boer War begins: In South Africa, a war between the United Kingdom and the Boers of the Transvaal and Orange Free State erupts.
1934 – American Federation of Labor votes to boycott all German-made products as a protest against Nazi antagonism to organized labor within Germany
1939 – NAACP organizes the Education Fund and Legal Defense
1944 – Tuvinian People's Republic or formerly Tannu Tuva is annexed by the U.S.S.R
1950 – Television: CBS's mechanical color system is the first to be licensed for broadcast by the U.S. Federal Communications Commission.
1954 – First Indochina War: The Viet Minh take control of North Vietnam.
1962 – Second Vatican Council: Pope John XXIII convenes the first ecumenical council of the Roman Catholic Church in 92 years.
1968 – Apollo program: NASA launches Apollo 7, the first successful manned Apollo mission, with astronauts Wally Schirra, Donn F. Eisele and Walter Cunningham aboard.
1972 – A race riot occurs on the United States Navy aircraft carrier Kitty Hawk off the coast of Vietnam during Operation Linebacker.
1972 – Prison uprising, Washington, D.C., jail.
1975 – The NBC sketch comedy/variety show Saturday Night Live debuts with George Carlin as the host and Andy Kaufman, Janis Ian and Billy Preston as guests.
1984 – Aboard the Space Shuttle Challenger, astronaut Kathryn D. Sullivan becomes the first American woman to perform a space walk.
1985 – More than 1,100 office workers strike Columbia University in New York City. The mostly female and minority workers win union recognition and pay increases
1986 – Cold War: U.S. President Ronald Reagan and Soviet leader Mikhail Gorbachev meet in Reykjavík, Iceland, in an effort to continue discussions about scaling back their intermediate missile arsenals in Europe.
1987 – Start of Operation Pawan by Indian Peace Keeping Force in Sri Lanka that killed thousands of ethnic Tamil civilians and hundreds of Tamil Tigers & Indian Army soldiers.
1998 – National Basketball Association cancels regular season games for the first time in its 51-year history, during a player lockout. Player salaries and pay caps are the primary issue. The lockout lasts 204 days
2002 – A bomb attack in a shopping mall in Vantaa, Finland kills seven.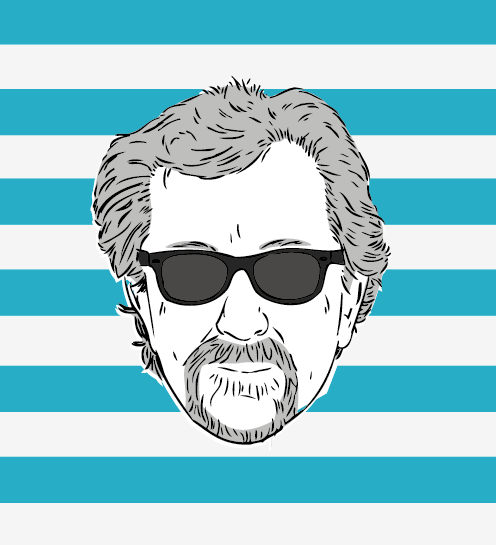 The Marc Steiner Show currently airs on The Real News Network. The show covers the topics that matter, engaging real voices, from Charm City to Cairo and beyond. Email us to share your comments with us.