Podcast: Play in new window | Download
Subscribe: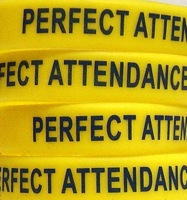 Skipping school. Playing hooky – it seems like an innocent rite of passage. But in Baltimore, it can be a matter of life and death. Kids who don't attend school are much more likely to end up involved in criminal activity.
What is being done to keep kids in school? Today, Marc talked with community activists and North Avenue officials about the efforts underway to decrease Baltimore's truancy rate.
Marc was joined by:
Jonathan Brice, Executive Director of Student Support at Baltimore City Public School System
Ivan Leshinsky, Executive Director of the Chesapeake Center for Youth Development
Dante Wilson from Reclaiming our Children and Community Project
Melody Simmons, freelance reporter whose 12 part documentary feature series on truancy in Baltimore city can be heard by clicking here.