Podcast: Play in new window | Download
Subscribe: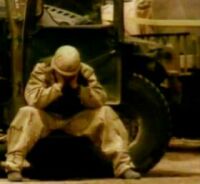 We're joined by Russ Baker, investigative journalist and author of Family of Secrets: The Bush Dynasty, the Powerful Forces That Put It in the White House, and What Their Influence Means for America and Charles Faddis, retired CIA Operations Officer and author of Operation Hotel California: The Clandestine War Inside Iraq.  We discuss Russ' recent article "What Obama is Up Against."
Later in the hour, we're joined by David Riggs, Executive Director of the Center for Deployment Psychology at the Uniformed Services University.