Podcast: Play in new window | Download
Subscribe: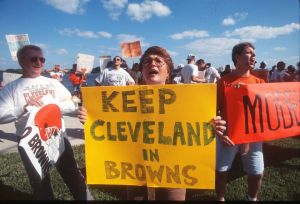 November 6, 2014 – Segment 1
Marc shares some of the events that happened on this day in history, including the election of Jefferson Davis to the presidency of the Confederacy, Art Modell's 1995 announcement that he planned to move the Cleveland Browns to Baltimore, and the birth of author Michael Cunningham.
1789 – Father John Carroll was appointed as the first Catholic bishop in the United States, by Pope Pius VI
1856 – Scenes of Clerical Life, the first work of fiction by the author later known as George Eliot, is submitted for publication.
1861 – Jefferson Davis was elected the president of the Confederacy.  Davis is the first and only President of the Confederate States of America and was born in Kentucky and raised in Mississippi.   He was a planter and operated a cotton plantation in Mississippi with over 100 slaves.  Davis was a veteran of the Black Hawk War, and Mexican American War.  He was elected to the U.S. Senate, representing the state of Mississippi and also served as Secretary of War under President Franklin Pierce. Davis withdrew from the US Senate in January 1861 after Mississippi seceded from the Union; he was first selected as provisional president of the confederacy the following month at the Confederate Congress in Montgomery, Alabama.  http://www.civilwar.org/education/history/biographies/jefferson-davis.html
1861 – James Naismith, the inventor of basketball, was born in Ontario, Canada.
1888 – Republican Benjamin Harrison wins the US Presidential election, beating incumbent Grover Cleveland.
1900 – President William B. McKinley was re-elected, defeating Democrat William Jennings Bryan.
1913 – Mohandas K. Gandhi was arrested as he led a march of Indian miners in South Africa.  Gandhi became a political leader within the Indian community of South Africa shortly after his arrival to the country.  He established the Natal Indian Congress in 1894 to combat discrimination against people of color, and in 1903 he founded a newspaper The Indian Opinion, which he used to spread the message of passive resistance  By 1913, a tax had been imposed on all former indentured laborers, known as the Indian Relief Bill. In protest of this, Gandhi launched a passive resistance campaign, gaining the support of thousands of mine workers. While leading a march on 6 November 1913, which included 127 women, 57 children and 2037 men, Gandhi was arrested. He was released on bail, rejoined the march and was re-arrested. The Indian Relief Bill was finally scrapped.(SAhistory.org)
1928 – Republican Herbert Hoover was elected president over Democrat Alfred E. Smith.
1944 – Plutonium s first produced at the Hanford Atomic Facility.
1956 – President Dwight D, Eisenhower re-elected over Democrat Adlai E. Stevenson
1962 – The United Nations General Assembly passes a resolution condemning South Africa's racist apartheid policies and calls for all UN member states to cease military and economic relations with the nation.Following the 1960 Sharpeville massacre of unarmed demonstrators, opposition against apartheid within the U.N. grew.  In 19744 South Africa was suspended from the General Assembly.  http://www.history.com/this-day-in-history/un-condemns-apartheid
1963 – Following the execution of President Ngo Dinh Diem, diem coup leader General  Dương Văn Minh takes over leadership of South Vietnam.
1965 – Cuba and the United States agree to begin an airlift for Cubans who want to go to the United States.  By 1971, 250,000 Cubans had made use of this program.
1973 – Marcus A. Foster, superintendent of schools in Oakland, Calif., killed in ambush after Board of Education meeting. Two members of theSymbionese Liberation Army, a West Coast terrorist group, were convicted of the slaying, but the conviction of one of the men was overturned on a legal technicality.
1976 – Benjamin Hooks, FCC member, named to succeed Roy Wilkins as executive director o the NAACP
1995 – Art Modell announces plans to move the Cleveland Browns to Baltimore. The Browns become the Baltimore Ravens; the first football team in the city since 1983 when they were the Baltimore Colts
1998 – The Tuskegee Airmen National Site in Tuskegee, Alabama is listed on the National Registry of Historic Places and designated a National Historic Landmark District
1494 – Hans Sachs, German meistersinger, poet, playwright and shoemaker (d. 19/1/1576)
1746 – Absalom Jones, abolitionist and clergyman, was born enslaved in Milford, Delaware.  Together with Richard Allen, Jones was one of the first African Americans licensed to preach by the Methodist Church.  Jones was co-founder of the Free African Society conceived as a non-denominational mutual aid society to help newly freed enslaved people in Philadelphia, PA.  He founded the African Episocopal church in 1794 which was the first Black church in Philadelphia.  Jones was ordained as the first African American priest in the Episcopal church, in 1804 and is listed on the Episcopal calendar of saints.  (thewright.org).
1814 – William Wells Brown, abolitionist, novelist, playwright and historian, was born enslaved near Lexington, Kentucky; he escaped to freedom in 1834.  Served as a conductor on the Underground Railroad from 1836 -1845.
1832 – Joseph Smith III, American In 1847, he published "Narrative of William W. Brown, a Fugitive Slave, Written by Himself". His first novel, "Clotel, or, The President's Daughter: a Narrative of Slave Life in the United States," is credited as being the first novel written by an African American. Brown is also credited as the first published African American playwright having written "Experience: or, How to Give a Northern Man a Backbone" (1856) and "The Escape: or, A Leap for Freedom" (1858). Brown also wrote several historical works including "The Black Man: His Antecedents, His Genius, and His Achievements" (1863) and "The Negro in the American Revolution" (1867). Brown died November 6, 1884. The William Wells Brown Elementary School and the William Wells Brown Community Center in Lexington are named in his honor.religious leader; president of Reorganized Church of Jesus Christ of Latter Day Saints.  (thewright.org)
1880 – George Coleman Poage, the first African American to win a medal at the Olympic Games was born in Hannibal, Missouri.  (d. 11/4/1962)
1892 – Harold Ross, American  journalist, founded The New Yorker magazine and was editor-in-chief of the publication from its inception until his death.   (d. 6/12/1951)
1892 – Sir John William Alcock, British aviator who, together with Lieutenant Arthur Whitten Brown, piloted the first non stop transatlantic flight from Newfoundland to Clifden, Connemara, Ireland.  (d.18/12/1919)
1952 – Michael Cunningham, American author, best known for his 1998 novel The Hours, which won the Pulitzer Prize for Fiction.
1964 – Arne Duncan, American educator, 9th United States Secretary of Education.
1650 – William II, Prince of Orange (b. 1626)
1858 – Samuel Eli Cornish, evangelist, social activist and journalist, died.  American Presbyterian minister, abolitionist, publisher, and journalist.  He was a leader in the free black community in New York where he organized the first congregation of black Presbyterians in the state.  In 1827 he joined the newly founded Freedom's Journal, the first black newspaper in the United States.  In 1833 hew was a founding member of the interracial American Anti-Slavery Society.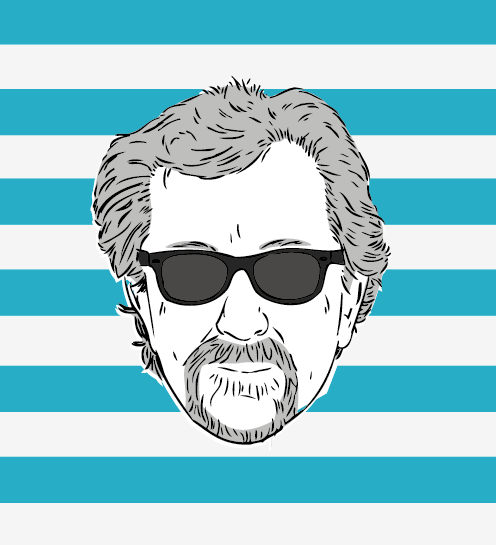 The Marc Steiner Show currently airs on The Real News Network. The show covers the topics that matter, engaging real voices, from Charm City to Cairo and beyond. Email us to share your comments with us.