Podcast: Play in new window | Download
Subscribe: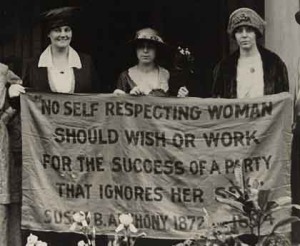 November 5, 2014 – Segment 1
Marc talks about what happened on this day in history, including the day American slave leader Nat Turner was tried, convicted and sentenced to death, the day Susan B. Anthony first voted, and the day civil rights activist Channing Heggie Tobias died.
Christian Feast Day of Elizabeth, the mother of John the Baptist
Guy Fawkes Night, United Kingdom, New Zealand, Newfoundland & Labrador
1768 – Treaty of Fort Stanwix was signed.  The treaty created to adjust the boundary line between Indian lands and white settlements set forth in the Proclamation of 1763 in the Thirteen Colonies.  In return of a guarantee of their traditional homelands in the North, the Iroquois surrendered their claims south of the Susquehanna and Ohio River.
1831 – Nat Turner, American slave leader, is tried in a South Hampton County Court , convicted, and sentenced to death. He was hanged and then skinned on November 11th.
1862 – Abraham Lincoln removes George B. McClellan as commander of the union Army for the second and final time.
1862 – In Minnesota, 303 Dakota warriors are found guilty of rape and murder of whites and are sentenced to hang.   At the end of the Dakota War (Sioux Uprisiing) Dakota men were rounded up and tried by a commission of military officers, for their participation in the war. The commission was completed on the 5th of November; 392 prisoners were tried, 303 were sentenced to death and 16 were given prison terms. In the end of the 303 sentenced to death, 38 were executed.  President Lincoln reviewed the trial transcripts of the 303 accused and when only two were found guilty of rape, allowed for an expanded criteria to include those who had participated in battles, and selected a list of 39 to be put to death.
1872 – Sojourner Truth attempted to vote for Ulysses S. Grant in the state of Michigan, but was refused a ballot when she requested one.
1895 – George B. Selden is granted the first U. S. patent for an automobile
1903 –  The One-Cent Savings Bank and Trust Company was organized in Nashville, Tennessee with the mission to "encourage frugality and systematic savings among our people, to secure the safekeeping and proper investment of such savings, and to set in motion business enterprises.
1912 – Woodrow Wilson is elected to the presidency of the United States.
1914 – France and the British Empire declare war on the Ottoman Empire.
1916 – The Everett Massacre: members of the Industiral Workers of the World attempted to dock in Everette, Washington.  They were met by local leaders, trying to stop the I.W.W. from spreading their message to shingle weavers who were on strike in Everett.  The I.W.W members were fired upon as they approached the docks. Five I.W.W. members are recorded as killed, thought it is believed the number is closer to twelve.  Two deputies were killed as a result of friendly fire.  http://www.lawyersgunsmoneyblog.com/2011/11/this-day-in-labor-history-november-5-1916
1917 – Estonia communist leader Jaan Anvelt leads revolutionaries in overthrow in the Provisional Government
1917 – St. Tikhon of Moscow is elected the Patriarch of Moscow and of the Russian Orthodox Church
1943 – The bombing of the Vatican by German forces.
1945 – Colombia joins the Union Nations
1956 – "The Nat King Cole Show" premiered on NBC as a 15 minute variety show, making Cole the first major black performer to host a network variety show.
1967 – The Hither Green Crash:  49 people dead and leaves 80 more wounded, after a commuter train derails in south London.
1968 – Shirley Chisolm is elected to congress, representing New York's 12th Congressional District for seven terms from 1969 to 1983.  Chisholm is the first Black woman elected to congress.
1974 – Ella T. Grasso becomes the first woman elected Governor of the state of Connecticut
1984 – Call for a stay-away in Black townships in South Africa.
1987 – Govan Mbeki is released from custody after serving 24 years of a life sentence for terrorism and treason. A member of the ANC National Executive Committee and Umkhontowe Sizwe High Command.  In 1964 Mbeki was senstenced to life imprisonment in theRivonia Trial alongside Nelson Mandela, Walter Sisulu, Ahmed Kathrada, Elias Motsoaledi, Raymond Mhlaba, Andrew Mlangeni, Wilton Mkwayi and Dennis Goldberg.  Mbeki distinguished himself as a scholar and a teacher.  http://www.sahistory.org.za/dated-event/anc-stalwart-and-rivonia-trialist-govan-mbeki-released-robben-island-prison
2007 – Android mobile operating system is unveiled by Google
2007 – Ellen Johnson-Sirleaf, received the Presidential Medal of Freedom the nation's highest civilian honor, from President George W. Bush.
2007 – Benjamin Lawson Hooks received the Presidential Medal of Freedom, the nation's highest civilian honor, from President George W. Bush
1834 – Anna Leonowens, English writer and governess to children of King Mongkut of Siam
1889 – William Richardson, playwright, was born in Wilmington, North Carolina but raised in Washington D.C.  Richardson became the fist African American playwright to have a non-musical production on Broadway with his play "The Chip Woman's Fortune."  His plays "The Broken Banjo" (1925) and "Bootblack Lover" (1926) were a awarded the Amy Spingarn Prize for Art and Literature.  He was postmusouly awarded the AUDELCO prize for his contributions to American theatre.  (wright.org)
1901 – Martin Dies, American politician first chairman of House Committee on Un-American Activities
1905 – Theodore M. Berry, the first African American Mayor of Cincinnati, was born in Maysville, Kentucky.
1896 – William H. Brown, Medal of honor recipient, died  Brown was born in 1836 in Baltimore, Maryland.  He joined the Union Navy in 1864 and was assigned as a landsman to the USS Brooklyn. On August 5, 1864, 18 Union ships, including the Brooklyn, engaged in the Battle of Mobile Bay. Brown's actions during the battle earned him the medal, America's highest military decoration, December 31, 1864. His citation partially reads, "Stationed in the immediate vicinity of the shell whips which were twice cleared of men by bursting shells, Brown remained steadfast at his post and performed his duties in the powder division throughout the furious action which resulted in the surrender of the prize rebel ram Tennessee and in the damaging and destruction of batteries at Fort Morgan". After his death, Brown was buried in Arlington National Cemetery. Not much else is known of Brown's life. (wright.org)
1961 –  Channing Heggie Tobias, civil rights activist, died.  Tobias was born February 1, 1882 in Augusta, Georgia.  In 1911, Tobias joined the Young Man's Christian Association where he held various positions in the organization's Colored Work Department. After leaving the YMCA in 1946, he became the first Black director of the Phelps-Stokes Fund, a foundation devoted to the improvement of educational opportunities for African Americans. He retired from that position in 1953. Tobias also served on the national board of the NAACP, serving as chairman in 1953. Also in 1953, Tobias served as an alternate representative to the United Nations for the United States. Additionally, he served on the boards of Hampton Institute, Palmer Memorial Institute, and the American Bible Society. In 1948, Tobias was the recipient of the NAACP Spingarn Medal. (wright.org)
1971 – Samuel "Toothpick Sam" Jones, the first African American to pitch a no-hitter in the major leagues, died.  Jones was born in 1925 in Stewartsville, Ohio.
2002 – Vinnette Justine Carroll, actress, playwright, and the first African American woman to direct on Broadway.  Carroll was born  11 March 1922, in New York city but raised in Jamaica.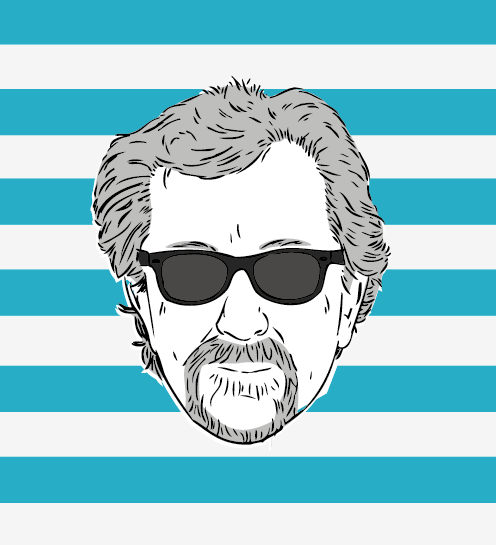 The Marc Steiner Show currently airs on The Real News Network. The show covers the topics that matter, engaging real voices, from Charm City to Cairo and beyond. Email us to share your comments with us.