Podcast: Play in new window | Download
Subscribe: RSS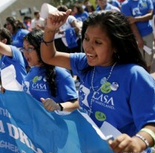 Tomorrow, Marylanders will vote on a number of important issues, including Marriage Equality, the expansion of gaming, and the Maryland Dream Act.
Our panel will weigh in on the referendum questions and what they mean for the future of our state. With panelists:
Odette Ramos, President and CEO at Strategic Management Consulting;
Nicolee Ambrose, RNC National Committeewoman;
Delegate Jon Cardin, who represents Maryland's 11th District in the Maryland House of Delegates;
and Tony Campbell, President of Marylanders for Coherent & Fair Representation, Inc.