Podcast: Play in new window | Download
Subscribe: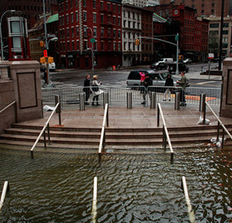 It's Monday, and co-host Anthony McCarthy will be joining me for tonight's show!
The aftermath of Hurricane Sandy is still front-page news, and we begin our show tonight with an update on the millions of people in New York City and New Jersey living without power, as well as the tens of thousands who are unable to return to their homes. ColorLines writer Imara Jones will report on the devastation, and on how people are working to recover.