Podcast: Play in new window | Download
Subscribe: RSS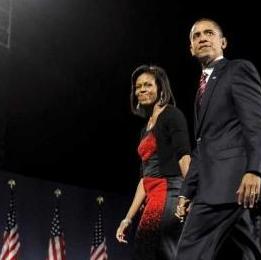 Last night, after long years of campaigning, America  made its choice: we elected Illinois Senator Barack Obama as our 44th president.
The decision has been made, the race is finally over–now, the real work begins.
Today, Marc spoke with Anne McCarthy, former Republican Candidate for Comptroller and former Dean of the Univeristy of Baltimore School of Business, and Sherrilyn Ifill, Professor of Law at the University of Maryland.
We discussed the profound emotional effect this election has had on the American people, local police response to some of last night's celebrations, and contemplated the sea change an Obama adminstration could have on how we perceive ourselves and each other.