Podcast: Play in new window | Download
Subscribe: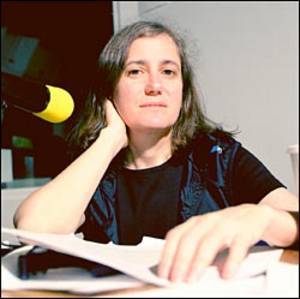 This Monday's show is a can't miss! Marc and Anthony McCarthy talk with Amy Goodman of Democracy Now and her recent run-in with Canadian authorities concerning the topic of her visit to the U.S. It seems that Amy is not allowed to talk about the anti-Olympics sentiments of some of our neighbors to the north. IAre Democratic governments  becoming corporatist governments? Do corporations rule the world?
Next, Richard Benjamin talks about his book, Searching for Whitopia: An Improbable Journey to the Heart of White America. Benjamin spent two years traveling to the "whitest" parts of America in an attempt to understand what white Americans seek in living in a homogeneous environment.