Podcast: Play in new window | Download
Subscribe:
November 26, 2014 – Segment 1
Marc talks about what happened on this day in history, including the day Baltimore-born sculptor Ed Wilson passed away, the day Abraham Lincoln declared Thanksgiving a holiday, and the day hall of fame abolitionist and women's rights activist Sojourner Truth died.
–Independence Day, Mongolia, celebrates the independence of Mongolia from China, in 1924. The country was a communist state under the Mongolian people's Revolutionary Party.
–Constitution Day, India – A day to honor the Constitution of India
Today is,
1778 – In the Hawaiian Islands, Captain James cook becomes the first European to visit Maui.
1784 – The Catholic Apostolic Prefecture of the United States established.
1789 – a day of thanksgiving was set aside by President George Washington to observe the adoption of the U.S Constitution.
1825 – The first college social fraternity, Kappa Alpha, was formed at Union in Schenectady, N.Y.
1827 – Ellen G. White, American author, co-founder of the Seventh-Day Adventist Church (d.1915)
1842 – The University of Notre Dame is founded.
1863 – President Abraham Lincoln declares November 26 as a national Thanksgiving Day.
1868 – Ignoring orders to kill only warriors, an Army contingent led by General Custer massacred 103 Cheyenne in their sleep, during the Battle of the Washita, in Oklahoma Territory.
1895 – The National Negro Medical Association was founded.  At the turn of the 20th century, they became the National Medical Association with the following manifesto: "Conceived in no spirit of racial exclusiveness, fostering no ethnic antagonism, but born of the exigencies of American environment, the National Medical Association has for its object the banding together for mutual cooperation and helpfulness, the men and women of African descent who are legally and honorably engaged in the practice of the cognate professions of medicine, surgery, pharmacy and dentistry." Today, the NMA is headquartered in Washington, D. C. and represents more than 25,000 Black doctors.
1922 – Howard Carter and Lord Carnarvon become the first people to enter the tomb of Pharaoh Tutankhamun in over 3000 years.
 1971 – The Black Affairs Administration Act comes into force, and provided for black self-government in townships in South Africa.  It is repealed by section 69 of the Black Communities Development Ac tfo No. 4 of 1984.
1998 – Tony Blair becomes the first Prime Minister of the United Kingdom to address the Parliament of the Republic of Ireland.
2000 – George w. Bush is certified the winner of Florida's electoral votes b6 Katherine Harris, making hm the winner of the US presidential election.
2010 – Nineteen-year-old Somali-born Mohamed Osman Mohamud was arrested by federal agents during a sting in Portland, Ore. accused of planning to detonate van of explosives during a Christmas tree lighting ceremony.
Births
1814 – Louise Aston, German author and feminist, advocate of women's rights, democracy and love outside of marriage, known for dressing in men's clothes and smoking cigars (d.1871.)
1876 – William H. Carrier, American inventor and industrialist
1909 – Eugene Ionesco, Romanian born French dramatist
1912 – Eric Sevareid, American journalist (d.1992)
1942 – Dang Thuy Tram, Vietnamese civilian doctor killed on the battlefield in disputed circumstances during the Vietnam War.  Her wartime diaries attracted international interest when published in 2005. (d.1970)
1969 – Kara Walker, collage artist, as born in Stockton California,  Walker earned her Bachelor of Fine Arts degree from Atlanta College of Art in 1991 and her Master of Fine Arts degree from the Rhode Island School of Design in 1994. She first gained national attention with her 1994 mural "Gone, An Historical Romance of a Civil War as It Occurred Between the Dusky Thighs of One Young Negress and Her Heart." In 1997, she was awarded a John D. and Catherine T. MacArthur "Genius" grant, the second youngest recipient of a grant. In 2007, Walker was listed by Time magazine as one of the 100 Most Influential People in the World. Walker's works are in the collections of numerous museums, including the Detroit Institute of Arts, Solomon Guggenheim Museum, the Tate Collection, and the Museum of Contemporary Art. She is a professor of visual arts in the MFA program at Columbia University.(thewright.org)
Deaths
1883 – Sojourner Truth, hall of fame abolitionist and women's rights activist, died.
1911 – Paul Lafargue, Cuban born Creole French revolutionary Marxist social journalist, literary critic and activist andthe son-in-law of Karl Marx, died on this day in a suicide pact with his wife Laura.  http://en.wikipedia.org/wiki/Paul_Lafargue
1970 – Benjamin Oliver Davis Sr., the first African American general in the United States Army, died. Davis was born July 1, 1877 in Washington, D. C. He entered the military service in 1898. Over his fifty year career in the military, he had many assignments, including several stints as professor of military science and tactics at Wilberforce University and Tuskegee University. Davis retired from the military July 20, 1948 in a public ceremony presided over by President Harry S. Truman. His United States military decorations include the Distinguished Service Medal and Bronze Star. His foreign awards and honors include the Croix de Guerre with Palm from France and the Grade of Commander of the Order of the Star of Africa from Liberia. Davis was buried at Arlington National Cemetery. His biography, "America's First Black General: Benjamin O. Davis, Sr. 1880 – 1970," was published in 1989. Davis' name is enshrined in the Ring of Genealogy at the Charles H. Wright Museum of African American History in Detroit, Michigan.(Thewright.org)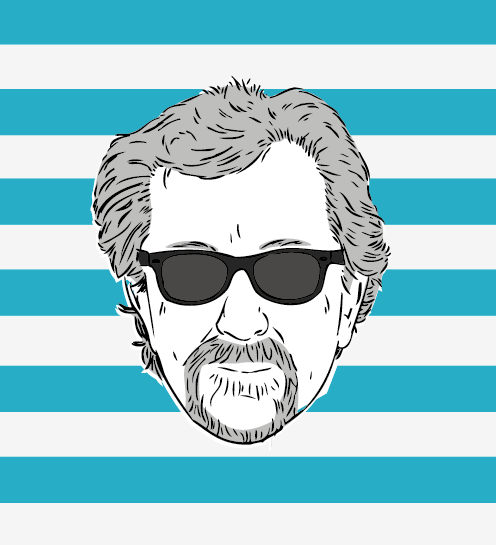 The Marc Steiner Show currently airs on The Real News Network. The show covers the topics that matter, engaging real voices, from Charm City to Cairo and beyond. Email us to share your comments with us.