Podcast: Play in new window | Download
Subscribe: RSS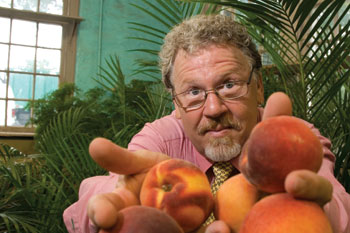 We're excited this month to bring you the first Urbanite Radio Hour on the Marc Steiner Show. Each month, we're partnering up with the great team at one of Baltimore's best local publications and featuring some of the people and issues in the latest issue.
(photo by David Harp)
First, you'll hear an interview with writer Bill Thompson and photographer Dave Harp. Bill wrote the cover story for this month's issue which is all about the fate of the Chesapeake crab and what it means for the identity of our state.
(photo by Mitro Hood)
Then, we take a trip to a kitchen at Digital Harbor High School, where students are busy cooking a meal for the school board meeting, to speak with BCPSS Food Services Director Tony Geraci. He's bringing some innovative ideas to the table, including a dream that all 82,000 kids in Baltimore City Schools can be fed food cooked from scratch-by their peers. Read the Urbanite profile here.
(photo by La Kaye Mbah)
And finally, we'll visit Baltimore's only Ethiopian restaurant, Dukem, which is located in Mount Vernon. We'll talk with manager Garedew Atnaf-Seged about his restaurant and Ethiopian cuisine. Read the Urbanite review by clicking here.