Podcast: Play in new window | Download
Subscribe:
November 24, 2014 – Segment 1
Marc talks about what happened on this day in history, including the day lawyer and civil rights activist Percy Ellis Sutton was born, the day Charles Darwin published 'On The Origin of Species,' and the day Mother's Day founder Anna Jarvis passed away.
On this day,
1170 BC – History's first recorded strike by Egyptians working on public works projects for Ramses III in the Valley of Kings.
1429 – Hundred Years' War: Joan of Arc unsuccessfully besieges La Charite.
1642 – Able Tasman becomes the first European to discover the island Van Diemen's, later renamed Tasmania.
1859 – Charles Darwin publishes On the Origin of Species,
1863 – Battle of Lookout Mountain, near Chattanooga Tennessee, Union forces capture Lookout Mountain and begin to break the Confederate siege of the city led by General Braxton Bragg.
1917 – In Milwaukee Wisconsin, 9 member of the Milwaukee Police Department are killed by a bomb, the most deaths in a single event in U.S. police history until the 9/11 attacks.
1932 – The FBI Crime Lab officially opens
1935 – John L. Lewis walks away from the American Federation of Labor to lead the newly-formed Committee for Industrial Organization.  The CIO and the unions created under its banner organized six million industrial workers over the following decade.
1943 – World War II: The  USS Liscome Bay is torpedoed near Tarawa and sinks, killing 650 men.
1944 – World War II: Bombing of Tokyo – The first bombing raid against the Japanese capital froom the east and by land is carried out by 88 American aircraft.
1947 – A group of writers, producers and directors that became known as the "Hollywood 10" was cited for contempt  of Congress for refusing to answer questions about alleged Communist influence in the movie in the movie industry.
1950 – The musical "Guys and Dolls" opened on Broadway.
1950 – The "Storm of the Century" a violent snowstorm, takes shape on this date before paralyzing the northeastern United States and Appalachians, with 100 mph winds and sub zero temperatures.
1963 – Dallas nightclub owner Jack Ruby shot and mortally wounded Lee Harvey Oswald, the accused assassin of President John F. Kennedy.
1965 – Joseph-Desire Mobutu seizes power in the Democratic Republic of the Congo and becomes President; he rules the country for over years, until being overthrown by rebels in 1997.  http://www.bbc.com/news/world-africa-13283212
1969 – Webster Anderson received the Congressional Medal of honor, America's highest military decoration President Richard M. Nixon.
1974 – Donald Johanson and Tom Gray discover the 40% complete Australopithecus afarensisi skeleton in the Awash Valley, Ethiopia.  The skeleton is nicknamed 'Lucy'.
1986 – General Motors in the United States and Barclays Bank in Europe, both major companies, move towards divestment in South Africa.  Barclays Bank announced the selling of its remaining 40 per cent holding in its South African associate, Barnat.  General Motors sold its shares to the local management and pulled out of the South African market in  a similar move on 6 November 1986.  http://www.sahistory.org.za/dated-event/disinvestment-moves-two-major-companies
1989 – Czechoslovakia's hard-line party leadership resigned after more than a week of protests against its policies.
1995 – Johannes Lebone Slo Ramokhoasebeame becomes the first black mayor of the city of Pretoria.
2010 – A Jury in Austin convicted former House Majority Leader, Tom DeLay, R-Texas, on charges he'd illegally funneled corporate money to Texas candidates in 2002.
2012 – A fire at a clothing factory in Dhaka, Bangladesh, kills at least 112 people.
Births
1784 – Zachary Taylor, American general and politician, 12th President of the United States (d.1850)
1815 – Grace Darling, English lighthouse keeper's daughter famous for rescuing shipwreck survivors in 1838.
1849 –  Frances Hodgson Burnett, English-American playwright and author (d.1924)
1859 – Cass Gilbert, American architect designed the United States Supreme Court Building and Woolworth Building (d.1934)
1870 – Robert Sengstacke Abbott, a lawyer and newspaper publisher, was born in Fredrica, St. Simon Island, Georgia.
1877 – Mary Quinn Sullivan, pioneer modern art collector and a founding trustee of the Museum of Modern Art.  (d.1939)
1877 – Alben W. Barkley, American lawyer and politician 35th Vice President of the United States (d. 1956)
1884 – Yitzhak Ben-Zvi, Russian Irsraeli historian and politician, 2nd President of Israel (d.1963)
1897 – Lucky Luciano, Italian-American mobster (d.1962)
1916 – Frankie Muse Freeman, hall of fame civil rights attorney, was born arie Franki Muse in Danville, Virginia.
1920 – Percy Ellis Sutton, lawyer, civil rights activist and political and business leader, was born in San Antonio, Texas.
1921 – Yoshiko Uchida, Japanese-American writer (d.1992)
1929 – John Henry Johnson, hall of fame football player, was born in Waterproof, Louisiana.
1926 – James W. Holley, III, the first African American mayor of Portsmouth, Virginia was born in Portsmouth, Virginia.
Deaths
1886- Margaret Caroline Anderson. American Publisher, founded The Little Review (d.197
1892 – Charles Henry Langston, abolitionist and political activist, died on this day in 1892.  Langston was born in August 31,1817 in Louisa County, Virginia.
1916 – Hiram Maxim, American-English inventor, invented the Maxim gun (b.1840)
1943 – Doris "Dorie" Miller navy Cross recipient, died while serving on the USS Liscome
1948 – Anna Jarvis, American founder of Mother's Day (b.1864)
1990 – Dodie Smith, English author and Playwright
2002 – John Rawls, American philosopher, author and academic
2012 – Hector Camacho, Puerto Rican boxer and singer (b.1962)
Sources: The People History; This Day in Labor History; Wikipedia List of Historical Anniversaries; This Day in Women's History; This Day in African History;History.com; History Orb; Yenoba; Selected Black Facts; Phil Konstantin's North American Indian History; and This Day in Music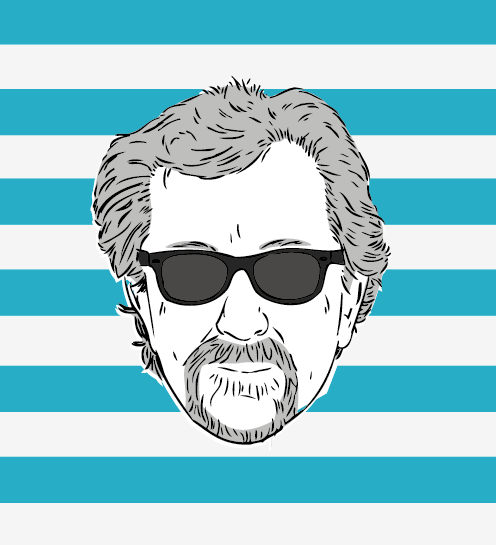 The Marc Steiner Show currently airs on The Real News Network. The show covers the topics that matter, engaging real voices, from Charm City to Cairo and beyond. Email us to share your comments with us.