Podcast: Play in new window | Download
Subscribe: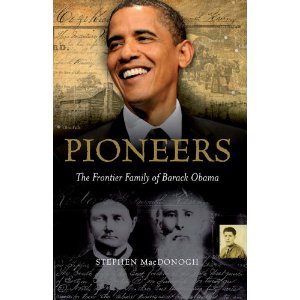 Author and publisher Steve MacDonogh joined us several weeks ago to discuss his book Pioneers: The Frontier Family of Barack Obama.  The book traces the history of Barack Obama's Irish ancestors.  He places their story in the broader context of Irish Protestants who migrated to the United States before the better known influx of mostly Catholic Irish during the Potato Famine. 
It was with great sadness that we read that Mr. MacDonogh passed away last week.  You can read a remembrance of him
here
.