Podcast: Play in new window | Download
Subscribe: RSS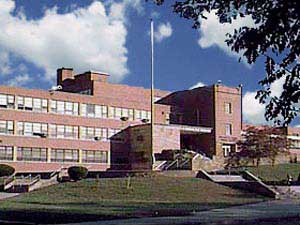 Last Friday's stabbing of middle-schooler Markel Williams on the grounds of William H. Lemmel Middle School in West Baltimore has focused the city's attention on the culture of violence that surrounds children in Baltimore schools.
Our panelists discussed the implications of the stabbing, and the myriad problems facing Baltimore youth. Who, if anyone, should answer for such a tragic act of violence? What can parents, teachers, administrators, and the community do to improve conditions for our young people? How will President-Elect Barack Obama's administration meet the challenge of America's failing urban centers?
Marc was joined in the studio by:
Mary Washington, Ph.D., Assistant Director of Baltimore Parks & the Natural Resources Leadership Institute at the Parks and People Foundation and a former candidate for Maryland State Delegate.
Bob Somerby, Editor of The Daily Howler, Op-Ed Contributer to the Baltimore Sun, and a former fifth grade teacher in Baltimore's public schools.
Read Marc's response to the stabbing on the Center for Emerging Media blog.