Podcast: Play in new window | Download
Subscribe:
November 21, 2014 – Segment 1
Marc talks about what happened on this day in history, including the day North Carolina became a state, the day Shaw University was founded, becoming the first university for African Americans in the South, and the day poet and artist Margaret Taylor Goss Burroughs died.
Today is,
–Armed Forces Day, Bangladesh
–Armed Forces Day, Greece
–World Television Day, international
On this day,
164 BC – Judas Maccabaeus, restores the Temple in Jerusalem; commemorated each year by the festiva of Hanukah.
1789 – North Carolina ratifies the United States Constitution and is admitted as the 12th US. state.
1831 – Silk workers went on strike in Lyon, France.  However the entire city rose in insurrection when the National Guard killed several workers.
1877 – Thomas Edison announces his invention of the phonograph a machine that can record and play sound.
1916 – A mine explodes and sinks HMHS Britannic in the Aegean Sea, killing 30 people.
1922 – Rebecca Latimer Felton of Georgia takes the oath of office, becoming the first female United States Senator and the oldest freshman.  She served only one day, yielding her seat to walter george. She is still the only woman to have served in the Senate for the state of Georgeia
1927 – Columbine Mine Massacre: 6 striking coal miners are killed, and dozens more are injured whena a fight breaks out between Colorado state police an a group of striking coal miners.  The unarmed miners were attacked with machine guns.
1933 – S.H. Love receives patent No. 19356515, for the improved vending machine.
1945 – The United Auto Workers strike 92 General Motors plants in 50 cities to back up worker demands for a 30-percent raise.
1950 – Canoe River train crash, 21 die when two Canadian National Railway trains collide in British Columbia.
1959 – Disc jockey Alan Freed, who had popularized the term "rock and roll" and music of that style, is fired from WABC-AM radio for refusing to deny allegations that he had participated in the payola scandal.
1964 – The Verrazano Bridge (at the time it's the worlds longest suspension bridge) opens to traffic.
1967 – Vietnam War: American General William Westmoreland tells news reporters: "I am absolutely certain that whereas in 1965 the enemy was winning, today he is certainly losing."
1969 – President Richard Nixon and Japanese Premier Eisaku Sato agree on the return of Okinawa to Japanese control in 1972.  Under the terms of the agreement, the U.S. retains its right to bases on the island but they are to be nuclear-free.
1971 – Indian troops, partly aided by Bengali guerillas, defeat the Pakistan army in the Battle o Garibpur.
1974 – Birmingham Pub Bombings: The Birmingham Six are sentenced to life in prison for the crime but subsequently acquitted.
1979 – US Embassy in Islamabad is attacked by a mob and et on fire, killing four.
1980 – A deadly fire breaks out at the MGM Grand hotel in Paradise, Nevada.  87 people are killed a more than 650 are injured in the worst disaster on Nevada history.
1984 – Demonstrations began outside the South African Embassy in Washington DC and continued on an almost daily basis as anti-apartheid protesters demanded a stronger anti-South Africa policy from the United States government. TransAfrica's Randall Robinson, congressional delegate Walter Fauntroy , and US Civil Rights Commissioner Mary Francis Berry are arrested at a sit-in against apartheid in South African embassy in Washington DC.http://www.sahistory.org.za/dated-event/demonstrations-begin-outside-south-african-embassy-washington-dc 
1985 – Intelligence analyst Jonathan Pollard is arrested for spying after being caught giving Israel classified information on Arab nations.
1986 – National Security Council member Oliver North an his secretary start to shed documents implicating the in the sale of weapons to Iran, the proceeds of which were channeled to Contra rebels in Nicaragua.
1995 – The Dayton Peace Agreement is initialed at the Wright Patterson Air force base near Dayton, Ohio.  The agreement ends the war in Bosnia and Herzegovina and is ratified in Paris on the 14th of December.
2004 – The Paris Club agrees to write off 80% of Iraq's external debt.
2006 – Anti-Syrian Lebanese Minister Pierre Gemayel is assassinated in suburban Beirut.
2008 – The Genetic Information Nondiscrimination Act of 2008 goes into effect prohibiting discrimination on the basis of genetic information with respect to health insurance and employment.
2009 – A mine explosion in northeastern China, kills 108
Births
1643 – Rene-Robert Cavelier, Sieur de La Salle, French American explorer.
1692 – Carlo Innocenzo Frugoni, Italian poet and academic (d.1768)
1694 – Voltaire, French historian, playwright and philosopher (d.1778)
1787 – Samuel Cunard, Canadian businessman, founded the Cunard Line (d.1865)
1818 – Lewis H, Morgan, American lawyer, anthropologist, and theorist (d.1881)
1835 – Henrietta "Hetty" Robinson Green, American businesswoman, known for her frugality during the Gilded Age and as the first woman to make a substantial impact on Wall Street (d.1916)
1840 – Victoria, German Empress and Queen of Prussia as wife of Fredrick III, daughter of Queen Victoria of the United Kingdom (d.1901)
1861 – Tom Horn, American Old West scout, hired gunman, Pinkerton, range detective, and soldier.  (d.1903)
1870 – Mary Johnston, American novelist and women's rights activist (d.1936)
1870 – Alexander Berkman was born on this date in Vilna Russia (Lithuania).  (d.1936)
1882 – Harold Lowe, Welsh officer on the RMS Titanic (d.1944)
1902 – Isaac Bashevis Singer, Polish-American author and playwright, Nobel Prize laureate (d.1991)
1908 – Elizabeth George Speare, American author (d.1994)
1912 – Eleanor Powell, American actress and dancer (d.1982)
1924 – Christopher Tolkien, English author and academic (d.2011)
1932 – Dame Beryl Bainbridge, British author (d.2010)
1933 – Henry Hartsfield, American colonel, pilot, and astronaut (d.2014)
1944 – Harold Ramis American actor, director, producer, and screenwriter (d.2014
1962 – George Branham III, the first African American to win a Championship on the Professional bowlers Association tour, was born in Detroit, Michigan.
Deaths
615 – Columbanus, Irish missionary and saint (b.543)
1924 -Florence Harding, American publisher, 31st First Lady of the United States (b.1860)
1941 – Henrietta Vinton Davis American actress and playwright (b.1860)
1942 – J.B.M. Hertzog, South African general and politician, 3rd Prime Minister of South Africa (b.1866
1983 – William Boyd Allison Davis, anthropologist and researcher, died.  (b.1902)
1999 – Quentin Crisp, English actor, author, and illustrator (b.1908)
2009 – Konstantin Feoktistov, Russian engineer and astronaut (b.1926)
2010 – Margaret Taylor Goss Burroughs, poet, artist, educator and co-founder of the DuSable Museum of African American History died. (b.1917)
2011 – Anne McCaffrey, American- Irish author (b.1926)
2012 – Mr. Food, American chef and author (b.1931)
Sources: The People History; This Day in Labor History; Wikipedia List of Historical Anniversaries; This Day in Women's History; This Day in African History;History.com; History Orb; Yenoba; Selected Black Facts; Phil Konstantin's North American Indian History; and This Day in Music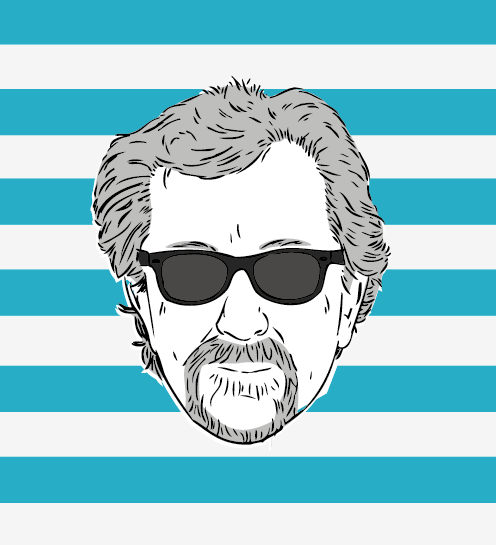 The Marc Steiner Show currently airs on The Real News Network. The show covers the topics that matter, engaging real voices, from Charm City to Cairo and beyond. Email us to share your comments with us.