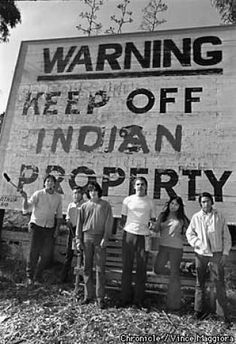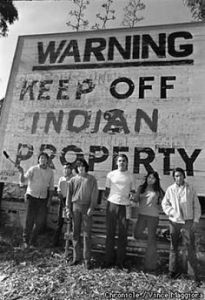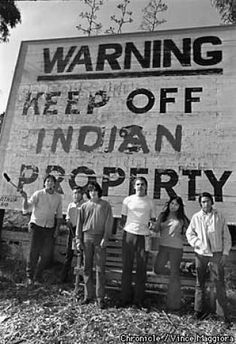 Podcast will be posted soon.
November 20, 2014 – Segment 1
Marc shares some of the events that happened on this day in history, including the start of the Nuremberg trials in Germany, Native American activists seizing control of Alcatraz Island, and the execution Zumbi, the last of the leaders of fugitive African settlement, Quilombos dos Palmares.
–Day of National Sovereignty, Argentina
–Transgender Day of Remembrance, LGBT community
–Universal Children's Day, international
762 – During the An Shi Rebellion, the Tang Dynasty, with the help of Huihe tribe, recaptures Luoyang from the rebels.
1194 – Palermo is conquered by Emperor Henry VI
1776 – British forces land at the Palisades and then attack Fort Lee.  The Continental Army starts to retreat across New Jersey.
1789 – New Jersey becomes the first U.S. state to ratify the Bill of Rights.
1805 – Fidelio, Ludwig van Beethoven's only opera premieres in Vienna.
1845 – Anglo-French blockade of the Rio de a Plata: Battle of Vuelta de Obligado.
1861 – Secession ordinance is filed by Confederate government in Kentucky
1910 – Francisco I. Madero, Mexican statesman, writer and revolutionary, denounces Mexican president and calls for a revolution to overthrow the Mexican government, effectively starting the Mexican Revolution.
1917 – Ukraine is declared a republic.
1923 – Garrett Augustus Morgan, Sr. of Cleveland, Ohio received patent number 1,475,024 for his version of the traffic signal.
1940 – Hungary signs the Tripartite Pact, officially joining the Axis Powers.
1943 – Battle of Tarawa beings – US Marines land in the Gilbert Islands and suffer heavy fire from Japanese shore guns and machine guns.
1945 – Nuremberg Trials: Trials against 24 war criminals start in Nuremberg, Germany
1962 – Cuban missile crisis ends.
1968 –  Explosion at the Consolidated Coal Company's No.9 mine in West Virginia, claims the lives of 78 miners.
1969 – The Nixon administration announced a halt to residential use of the pesticide DDT as part of a total phase out.
1969 – Native American activists seize control of Alcatraz island until they are ousted by the U.S. Government on the 11th of June 1971.
1974 – Department of justice files final anti-trust suit against At&t Corporation, which leads to theventual breakup o the At&t and its Bell system.
1977 – Anwar Sadat became the first Arab leader to address Israel's parliament.
1979 – 200 Sunni Muslims revolt in Saudi Arabia at the site of the Kaaba in Mecca, and take about 6000 hostages.  The Saudi government and Pakistani special forces eventually put down he uprising.1982 – The General Union of Ecuadorian Workers is founded.
1985 – Microsoft Windows is released
2003 – Second day of bombings in Istanbul occurs, destroying the Turkis head office of HSBC Bank and the British consulate.
270 – Maximinus II, Roman emperor (d.313)
1726 – Oliver Wolcott, American public official (d.1797)
1827 – Emily Howland, American abolitionist, philanthropist and educator (d. 1929)
1858 – Selma Lagerlöf, Swedish author, recipient of the Nobel Prize in Literature for 1909, the first woman to win the Nobel Prize in Literature (d. 1940)
1866 – Kenesaw Mountain Landis, American lawyer and judge, 1st Commissioner of Baseball (1920-44). (d.1944)
1874 – James M. Curley, American politician; mayor of Boston and governor of Massachusetts (d.1958)
1878 – Charles Sidney Gilpin, critically acclaimed actor, born in Richmond, Virginia. (d.1930)
1884 – Norman Thomas, American social reformer, frequent Socialist Party candidate for U.S. president. (d.1968)
1885 – Albert Kesserling, German field marshal during World War II (d.1960)
1889 – Edwin Powell Hubble, American astronomer (d.1953)
1900 – Chester Gould, American cartoonist (d.1985)
1910 – Anne Pauline "Pauli" Murray, lawyer, teacher, writer, priest, and civil an women's rights activist was born in Baltimore, Maryland.  She was also the first black woman ordained an Episcopal priest.  (d.1985) http://en.wikipedia.org/wiki/Pauli_Murray
1914 – Emilio Pucci, Italian fashion designer (d.1982)
1919 – Lucilla Andres, British writer (d.2006)
1923 – Nadine Gordimer, South African author and activist, Nobel Prize laureate.
1925 – Robert F. Kennedy  American politician' U.S attorney General, U.S. senator from New York, Presidential Candidate.  (d.1968)
1936 – Don DeLillo, American author and playwright.
1937 – Viktoriya Tokareva, Russian playwright
1939 – Dick Smothers, American actor and singer (Smothers Brothers)
1942 – Joe Biden, American lawyer and politician, 47th Vie President of the United States.
1942 – Paulos Faraj Rahho, Iraqi archbishop (d. 2008)
1946 – Judy Woodruff, American journalist and educator
1948 – John R. Bolton, American lawyer and diplomat 25th United States Ambassador to the United Nations
1957 – Goodluck Ebele Azikwe Jonathan, President of the Republic of Nigeria, was born in OtuekeBayelsa State, Nigeria.
Sources: The People History; This Day in Labor History; Wikipedia List of Historical Anniversaries; This Day in Women's History; This Day in African History;History.com; History Orb; Yenoba; Selected Black Facts; Phil Konstantin's North American Indian History; and This Day in Music