Podcast: Play in new window | Download
Subscribe:
November 19, 2014 – Segment 1
Marc talks about what happened on this day in history, including the birthday of abolitionist Sojourner Truth, the day labor leader and songwriter Joe Hill was executed, and the day the United States' Senate rejected the Treaty of Versailles.
Today is,
–Liberation Day, Mali, commemorating the end of Modio Keita's regime
–Monaco National Day, Monaco
On this day,
1794 – The United States and the Kingdom of Great Britain sign, Jay's Treaty, in an attempt to resolve lingering issues left over from the American Revolutionary War.
1863 – U.S. President Abraham Lincoln delivers the Gettysburg Address at the dedication ceremony for the military cemetery at Gettysburg, Pennsylvania.
1881 – Meteorite lands near Odessa, Ukraine
1885 – Bulgarian victory in the Battle of Slivnitsa solidifies the unification between the Kingdom of Bulgaria and Eastern Rumelia.
1912 – The Serbian army captures Bitola, ending the five-century-long Ottoman rule of Macedonia.
1916 – Samuel Goldwyn and Edgar Selwyn establish Goldwyn Pictures.
1919 – The United State Senate rejects the Treaty of Versailles
1942 – Soviet forces under General Georgy Zhukov launch the Operation Uranus counterattack at Stalingrad, turning the tide of the battle in the USSR's favor.
1943 – Nazis liquidate Janowska concentration camp in Lviv, western Ukraine murdering roughly 6,000 Jews after a failed escape attempt.
1944 – 6th War Loan Drive: President Franklin D. Roosevelt announce the drive, aimed at selling $14 million in war bonds to help pay for the war effort.
1946 – Afghanistan, Iceland and Sweden join the United Nations.
1950 – Dwight D. Eisenhower becomes Supreme Commander of NATO-Europe.
1952 – Over 400 Kikuyu suspected to be part of the Mau Mau movement are arrested in Kenya
1954 – The nation's automatic toll collection machine is used at the Union Toll Plaza on New Jersey's Garden State Parkway- 1954
1955 – First issue of National Review is published.
1967 – TVB the first wireless commercial television station in Hong Kong, is established.
1968 – President Modibo Keita of Mail is deposed by the army
1969 –  Apollo 12 astronauts Pete Conrad and Alan Bean become the third and fourth humans to walk on the Moon.
1969 –  Brazilian footballer Pele, scores his 1,000th goal.
1977 – Anwar Sadat becomes the first Arab leader to visit Israel.
1979 – Ayatollah Ruhollah Khomeini orders the release of 13 female and black American hostages being held at the US embassy in Tehran.
1981 – The National Writers union is founded.
1984 – San Juanico disaster: explosions at the PEMEX petroleum storage facility in Mexico City starts a fire that kills about 500 people.
1985 – Ronald Reagan and Mikhail Gorbachev meet for the first time.
1985 – Pennzoil wins a $10.53 billion judgment against Texaco, in the largest civil verdict in the history of the United States.
1988 – Future Serbian president Slobodan Milosevic publicly declares that Serbia is under attack from Albanian separatists in Kosovo; and tells of a foreign conspiracy to  destroy Serbia and Yugoslavia.
1998 – The House Judiciary Committee begins impeachment hearings against U.S. President Bill Clinton.
1998 – Van Gogh's Portrait of the Artist Without Beard sells at auction for $71.5 million
2001 – President George W. Bush sings legislation to put airport baggage screeners on the federal payroll.
2001 – Barry Bonds of the San Francisco Giants became the first baseball player to win four MVP Player awards.
Births
1600 – Charles I (d.1649)
1805 – Ferdinand Lesseps, French diplomat (d.1894)
1828 – Rani Lakshimibai, Indian queen known for fearlessly leader her people into battle (d.1858)
1831 – James A. Garfield, the 20th President of the United States, was born in Orange, Ohio.
1868 – Billy Sunday, American evangelist (d.1935)
1870 – On the Wichita River in Texas, Private James Anderson, Company M, Sixth Calvary will "earn" a Congressional Medal of honor for his actions in the pursuit and subsequent fight with a group of "hostile Indians," according to army records.
1875 –  Mikhail Kalinin, Russian politician, 1st Head of State of The Soviet Union (d.1946)
1895 – Louise Dahl-Wolfe, American photographer, known primarily for her work with Harper's Bazaar (d.1989)
1899 – Allen Tate, American poet and literary critic (d.1979)
1921 – Roy Campanella, hall of fame baseball player, was born in Philadelphia, Pennsylvania.
1933 – Larry King, American journalist an talk show host
1936 – Dick Cavett, American talk show host
1938 – Ted Turner, American businessman and philanthropist, founded Turner Broadcasting System.
1958 –  Annette Gordon-Reed, the first African American to win the Pulitzer Prize for History was born in segregated east Texas.
Deaths
1581 – Tsarevich Ivan Ivanovich of Russia (b. 1554), was killed during a violent dispute with his father (Ivan the terrible) hit Ivanovich in the head with a scepter.
1692 – Thomas Shadwell, English poet and playwright (b.1642)
1772 – William Nelson. American politician, Governor of Virginia (b.1711)
1823 – Alvin Smith, American brother of Joseph Smith (b.1798)
1887 – Emma Lazarus, American poet (b.1849)
1918 – Joseph F. Smith, America religious leader, 6th President of the Church of Jesus Christ of Latter-day Saints (b.1838)
1944 – Reuben Rivers, Medal of Honor recipient, died in battle (b.1918)
1985 – Lincoln Theodore Monroe Andrew Perry (Stepin Fetchit), actor and comedian (b. 1902)
1988 – Christina Onassis, daughter of Greek shipping magnate Aristotle Onassis, businesswoman (b.1950)
1988 – Peggy Parish, American writer , known best for her children's book series and fictional character Amelia Bedelia.
2013 – Ray Gosling, English broadcaster, journalist, author and gay rights activist (b.1939)
2013 – Charlotte Zolotow, American author and poet (b.1915)
Sources: The People History; This Day in Labor History; Wikipedia List of Historical Anniversaries; This Day in Women's History; This Day in African History;History.com; History Orb; Yenoba; Selected Black Facts; Phil Konstantin's North American Indian History; and This Day in Music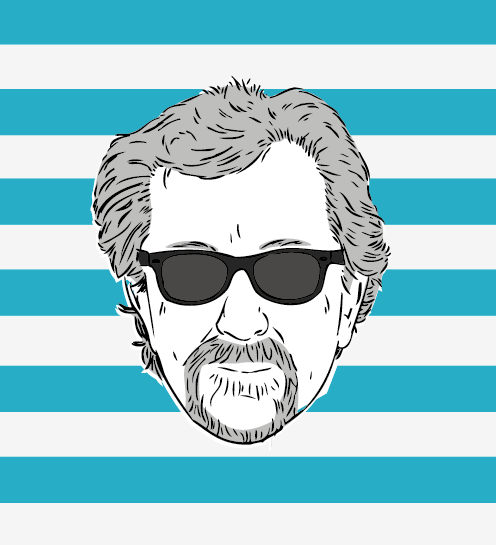 The Marc Steiner Show currently airs on The Real News Network. The show covers the topics that matter, engaging real voices, from Charm City to Cairo and beyond. Email us to share your comments with us.