Podcast: Play in new window | Download
Subscribe: RSS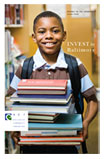 We start out today's show with Tom Wilcox, President and CEO of Baltimore Community Foundation, which channels grants and donations to non-profit organizations working to make positive change in our city. We'll talk about the challenges inherent to running a philanthropic organization in an economic crisis and explore the work BCF has done for our neighborhoods and citizens.
Next, we're joined by Melody Simmons, reporting for WEAA and the Center for Emerging Media, and Professor Doug Colbert from the University of Maryland School of Law for updates and commentary on the latest developments in the ongoing trial of Mayor Sheila Dixon.
You can read more on the trial from Melody Simmons and others at Baltimore Brew.