Podcast: Play in new window | Download
Subscribe:
November 18, 2014 – Segment 1
Marc shares some of the events that happened on this day in history, including President Kennedy sending 18,000 military advisors to South Vietnam, the 1978 Peoples Temple mass murder/suicide, and Ronald Reagan signing a bill into law allowing for a Cabinet-level drug czar and the death penalty for drug traffickers.
 –Independence Day, celebrates the independence of Latvia form Russia in 1919
–Independence Day, celebrates the independence of Morocco from France and Spain in 1956
326 – The old St. Peter's Basilica is consecrated.
1180 – Phillip II becomes king of France
1320 – Pope Boniface VIII issues the Papal Bull, Unam Sanctam or 'One Faith'.
1494 – French King Charles VIII occupies Florence, Italy.
1803 – The Battle of Vertieres, the last major battle of the Haitian Revolution, is fought, leading to the establishment of the Republic o Haiti, the first black republic in the Western Hemisphere.
1809 – Napoleonic Wars, French frigates defeat British East Indiamen in the Bay of Bengal
1813 – Members of the Hillabi Clan of the Muskogee Crees have offered to surrender to General Andrew Jackson with Scots trader Robert Grierson acting as intermediary.  Jackson agrees to the surrender;; however forces under General Hugh White and John Cocke are unaware of theagreement.  http://www.americanindian.net/November.html
1865 – The Jumping Frog of Calaveras County by Mark Twain is  published in the New York Saturday Press.
1883 – American and Canadian railroads institute five standard continental time zones, ending the confusion of thousands of local times.
1903 – Hy-Banua-Varilla Treaty is signed giving the United States and Panama, giving the United States exclusive rights over the Panama Canal Zone.
1904 – General Esteban is forced to step down after the government of Panama fears he wants to stage a coup.
1909 – Two United States warships are sent to Nicaragua after 500 revolutionaries are executed by order of Jose Santos Zelaya.
1916 – First Battle of the Somme- in France, British Expeditionary Force commander Douglas Haig calls off the battle which started on July, 1.
1918 – A major workers' insurrection occurred in Rio de Janeiro, Brazil, involving over 6,000 workers and a plot to overthrow the government (Daily Bleed)
1928 – The first successful sound-synchronized animated cartoon, Walt Disney's "Steamboat Willie" starring Mikey Mouse, premiered in New York.
1936 – Germany and Italy recognize the Spanish government of Francisco Franco.
1936 – Workers at the General Motors plant in Atlanta engaged in one of the many sit-down strikes that occurred during the organizing waves of the 1930's.
1938 – Trade Union members elect John L. Lewis as the first President of the Congress of IndustrialOrganizations.
1943 – 440 Royal Air Force planes bomb Berlin causing only light damage and killing 131 people.
1949 – The Iva Valley Shooting occurs after the coal miners of Engugu in Nigeria go on strike over with held wages.  21 miners are hot dead and 51 are wounded by the police under the supervision of the British colonial administration of Nigeria.  http://www.helsinki.fi/iehc2006/papers1/Brown12.pdf
1961 – President Kennedy sends 18,000 military advisors to South Vietnam
1861 – Julia Ward Howe and her husband, Samuel Gridley Howe, witess a Union Army camp an hear the song "John Brown's Body" during the Civil War, inspiring her to write "Battle hymn of the Republic" http://www.juliawardhowe.org/bio.htm
1963 – The first push-button telephone goes into service.
1966 – U.S Roman Catholic bishops did away with the rule of against eating meat on Fridays.
1970 – The Whitehouse asks the US conges for $155 million for aid for the Cambodian government. \1972 – Richard Nixon appoints Anne Armstrong counselor, a cabinet-level position.  She then founds the White house office of Women's Programs.
1977 – Ku Klux Klan member Robert Chambliss was convicted in Birmingham, Alabama, church bombing hat killed four little Black girls. Chambliss was arrested and tried with murder on October 8, 1963, but was cleared on the murder charges and sentenced to six months in jail for having the dynamite and having a $300 fine.  Chambliss was 73 years old at the time of the re-trial.
1978 – Jim Jones, Peoples Temple mass murder suicide.  918 died, including over 270 children.  Congressmen Leo J. Ryan is among the dead, having been murdered by People Temple members.
1987 –  Spanish  parliament approved a bill to establish a democracy after 37 years of dictatorship.
1988 – Ronald Reagan signs a bill into law allowing for a Cabinet-level drug czar and the death penalty for drug traffickers.
1988 – South Africa: Pope Molefe, Patrick Lekota and Frank Chikane, collectively known as the "Big Three," were arrested found guilty of treason.  In December of the same year the three men and eight other UDF members are given sentences ranging from ten to twelve years imprisonment. http://www.sahistory.org.za/dated-event/big-three-are-convicted-treason
1993 – NAFTA is approved by the House of Representatives.
1993 – In South Africa, 21 political parties approve a new constitution ending white minority rule.
2003 – United Kingdom, the Local Government Act, repealing anti-gay amendment Section becomes effective.
2003 – Massachusetts Supreme Judicial Court rules 4 to3 that the state's ban on same-sex marriage is unconstitutional and gives the state legislature 180 days to change the law making Massachusetts the first state in the United States to grant marriage rights to same-sex couples.
1785 – David Wilkie, Scottish painter and academic (d.1841)
1786 – Carl Maria von Weber (d. 1826)
1787 – Louis Daguerre, French physicist and photographer, developed the daguerreotype (d. 1851)
1825 – Ellen Curtis Demorest, milliner, widely credited with creating tissue-paper dressmaking patterns (d.1898)
1826 – Susan Tolman Mills, co-founder of Mills College (d.1912)
1836 – Sir William Gilbert, English lyricist for comic operas; collaborate with Sir Arthur Sullivan.
1861 – Dorothy Dix, pseudonym American journalist Elizabeth Meriwether Gilmer (d.1951)
1900 – Howard Thurman, author, educator and civil rights leader, was born in Daytona Beach, Florida.
1901 – George Gallup, American statistician and pioneering opinion researcher
1905 – Harry Tyson Moore, teacher and civil rights pioneer, was born in Houston, Florida.
1912 – Louis Emanuel Martin, Jr., journalist, publisher and civil rights activist, was born in Shelbyville, Tennessee but grew up in Savannah, Georgia.
1939 – Margaret Atwood, Canadian poet, author, and critic
1945 – Wilma Mankiller, Cherokee chief, first woman to be Chief of the Cherokee Nation (d. 2010)
1956 – Harold Warren Moon, hall of fame player, was born in Los Angeles, California.
1961 – Steven Moffat, Scottish screenwriter and producer
1963 – Peter Schmeichel, Danish footballer and sportscaster
1971 – Terrance Hayes, award winning poet, was born in Columbia, South Carolina.
1983 – Hilton Lee Smith, hall of fame Negro League pitcher, died.
1886 – Chester A. Arthur, American general, lawyer, and politician 21st President of the united States (b.1829)
1909 – Renée Vivien, British poet who wrote in the French language
Sources: The People History; This Day in Labor History; Wikipedia List of Historical Anniversaries; This Day in Women's History; This Day in African History;History.com; History Orb; Yenoba; Selected Black Facts; Phil Konstantin's North American Indian History; and This Day in Music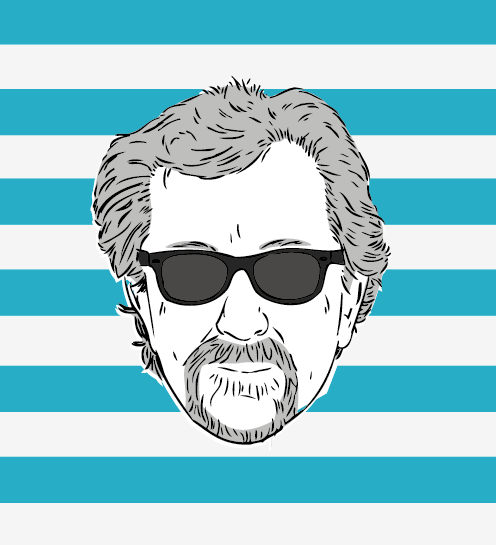 The Marc Steiner Show currently airs on The Real News Network. The show covers the topics that matter, engaging real voices, from Charm City to Cairo and beyond. Email us to share your comments with us.