Podcast: Play in new window | Download
Subscribe: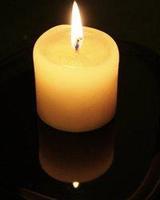 Join us for a discussion about being transgender.  November 20th is Transgender Day of Remembrance, a day to remember those who were the victims of violence because of their gender expression.
Don't miss the workshops, conversations, and events that will take place this Saturday and Sunday at the First Unitarian Church in Baltimore at Enoch Pratt Parish Hall, 514 N. Charles Street.  On Saturday from 11am – 6pm there will be workshops, panels, and discussions as part of the Transgender Day of Celebration.  Then Sunday from 6 –  8pm there is a vigil and ceremony.  For more information, click here.
Joining us for the show are:
Catherine Hyde, Transgender Coordinator for PFLAG Howard County
Tona Brown, violinist, vocalist, and Founder of the Aida String Ensemble
Sandy Rawls, Founder of Trans-United
Carrie Evans, Incoming Executive Director of Equality Maryland
Sharon Brackett – Board Chair of Gender Rights Maryland